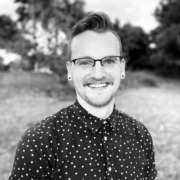 Ben was born and raised in Loveland Colorado, a small town nestled in the foothills of the Rocky Mountains. He attended college for graphic design and worked in a number of fields ranging from print design, sales, and marketing. In that time he learned the value of building strong and genuine relationships both in and out of the workplace and putting his client's needs ahead of his own. He packed up these skills along with four suitcases and a guitar and landed on Maui in 2017.
Ben has been an active member of the Maui community and is eager to turn that community focus toward real estate. As a Maui specialist with dreams2REALITY Hawaii, Ben carries the values of authentic connection, prompt service, and integrity as he assists with your home buying and selling needs.
When Ben isn't making Hawaii real estate ownership dreams come true for his clients, he enjoys spending time at the beach or in the jungle with his family, brewing kombucha, and reading way too much science fiction. Ben lives in Pukalani with his wife Shelby and their two beautiful daughters.