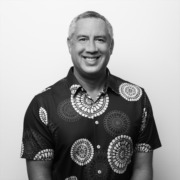 Jon is a Native Hawaiian realtor from the island of Maui. With deep roots in Maui from both his Grandfather and Grandmother on his Mother's side, Jon enjoys sharing his culture with his family, friends, and new friends from around the world. Jon has lived on the islands of Molokai, Kauai, & Oahu so it is from experience that he feels Maui is "No ka Oi", the Best!
Jon is someone who enjoys tackling new endeavors and goals using his imagination and creativity. This has led to a long career in Real Estate across many facets of the business. From New Home Development sales, Residential Real Estate sales, to specializing in Distressed properties, & even some Timeshare experience. Jon's vast background in Real estate provides for excellent counseling, negotiating skills, & a servant's heart in terms of customer service. It's not about the Money, it's about the relationship! Is a mantra that Jon lives by and he plays the "long game" of Real Estate, where his desire is to be your Realtor for life.
Jon has been married to Stacie for 23 years and they have 2 adult children, as well as one in High School.
Surfing and cooking are 2 of Jon's passions & are what make his life joyful! Jon enjoys an active Maui lifestyle.