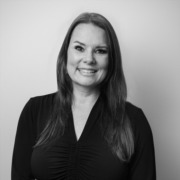 Lisa Cacal brings over twenty years of experience as a successful business leader in Maui providing excellent customer service and a commitment to work hard, listen and follow through. This all started for Lisa after she graduated in only three years from Washington State University with a degree in Business Administration with an emphasis in Marketing and moved to Maui in December of 2000. 
She has over 18 years in the hospitality industry, specifically Vacation Ownership Marketing. To further grow her business footprint in Maui, in 2017, Lisa and her husband decided to couple his excellent fishing and teaching skills with her marketing magic to form 808 Fishing Tale, a now successful premier shoreline fishing company.
Similarly in real estate, Lisa provides quality service to build relationships with clients and more importantly, maintain those relationships by communicating effectively.  Lisa's priority is to make customers happy and make their real estate dreams come true.
In her free time, you can find her spending quality time with her family of five  both at home or at the beach, exercising and playing recreational sports such as running, golf and tennis and enjoying an eclectic taste of music of almost all genres, including her favorite, a toss-up between hard rock and "live" Hawaiian Ukulele Kanikapila jam sessions with her extended family and friends.