A Gude to Purchasing Your First Maui Home
Posted by Jon Brath on Friday, October 28, 2022 at 9:47 AM
By Jon Brath / October 28, 2022
Comment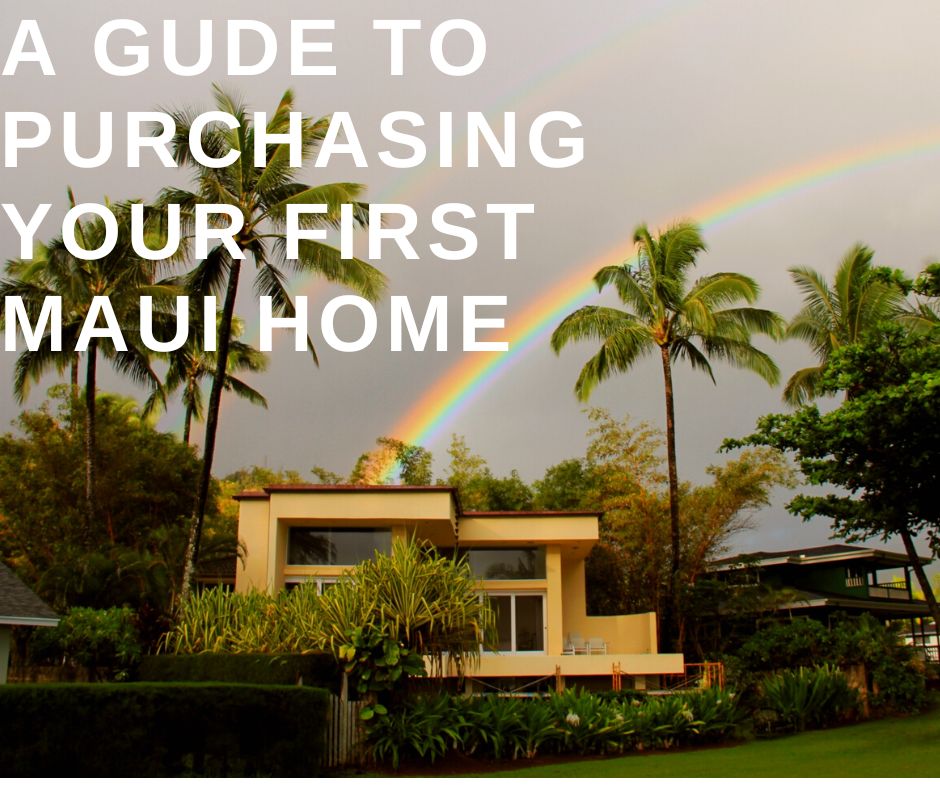 Purchasing a home on the island of Maui is a bit different from purchasing homes in other areas of the United States. We are here to help you find a great Maui home.
To help you find the Maui home that fits you perfectly here are a few home-buying tips for starting your homebuying process.
Hire an expert local Maui realtor
Making sure that you hire the right realtor that is well-versed in all knowledge considering Maui and living on Maui is extremely important. You don't want to hire just any realtor when it comes to purchasing a home in Maui. You want to hire a realtor that has extensive knowledge about the culture of the island, all of the unique areas and towns of the island, the individual neighborhoods in those towns, and the types of homes found in those areas.
It is best to make sure you interview any potential real estate agent you hope to hire. You want to make sure that they are a good fit for your personal preferences in finding your Maui home. Make sure to ask them plenty of questions as well as ask about references from previous clients they have recently worked with. Ask them for examples of how they have put their client first with past home sales.
Go over your finances and carefully arrive at an affordable budget
Now more than ever it is important for homebuyers to have extensive knowledge about their personal financial status. The more knowledgeable and savvy a homebuyer is about their personal financial situation the better they can be at budgeting for a truly affordable Maui home.
It is advised by many financial experts that you take on no more than 1/3 of your monthly income for your housing payment. This should include more than just your monthly mortgage payment. It should also include any HOA dues as well as property tax requirements and insurance payments. Keeping your housing costs to a fraction of your monthly income will help you not only live comfortably in your home but be able to enjoy your Maui lifestyle by having some money to go out and have fun on the island.
Write out a list of your wants and needs for your next home
A very good way to make the house shopping process less stressful is to narrow down what type of house you are hoping to purchase. Make sure to sit down and write out everything that you would love to have in your home as well as the items that you need and must have in your home. These must-have needs are those that are non-negotiable and have to be found in your next property. The wants are those that would be nice but don't have to be present in a property.
Knowing this information will help to eliminate hundreds of homes that you would never be interested in and help you to save a lot of time when it comes to looking at Maui homes. You do not want to waste your time looking at homes that don't have features you are interested in.
Make sure to do plenty of homework on the perfect Maui location for you
Maui is known as the island that offers a little bit of everything in Hawaii. There are great modern resort areas. There are areas with the most amazing estate-style homes. There are areas in highly populated cities with big box stores. And there are also hidden treasures at higher elevations. There are plenty of wonderful condo communities. And there are very rural and laid-back areas deep in the rainforest.
With all of this variety, it is a very smart idea to do your research on each area of Maui to help you discover your favorite piece of the island. It is also good to ask questions of a local real estate agent about each area to help you learn more. If an agent is unable to answer your questions they should be able to steer you in the right direction on where you might find answers.
If you are ready to get started on your Maui homebuying process today please contact us anytime. We are here to help you find a Maui home that you love.