Areas of Maui with the Most Popular Walkable Neighborhoods
Posted by Jon Brath on Friday, December 9, 2022 at 11:30 AM
By Jon Brath / December 9, 2022
Comment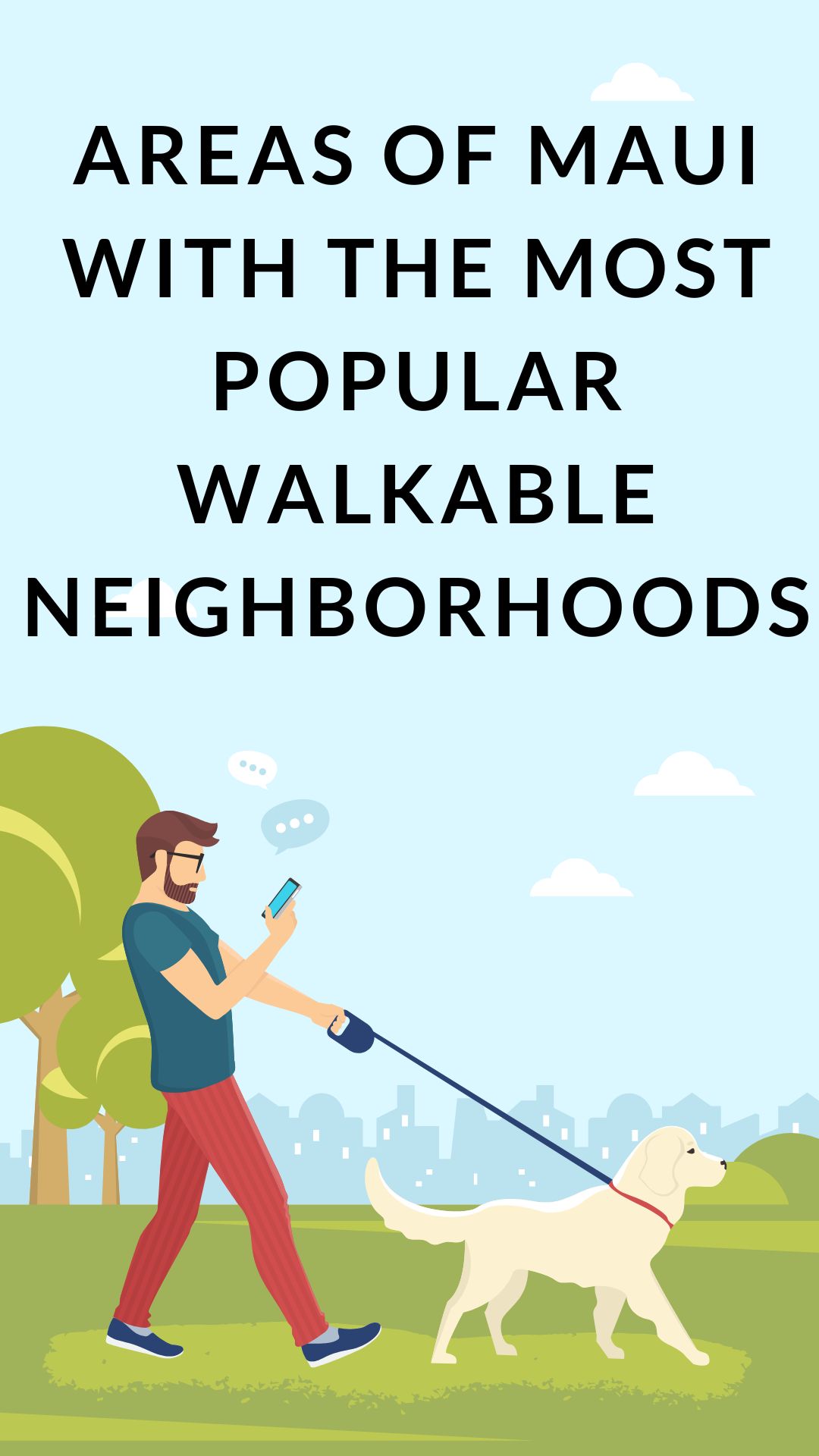 Finding a walkable neighborhood has become more and more sought after and desirable for homeowners all across the country. In fact, the major news outlet US news just wrote an article about what a walkable neighborhood is and why they are growing in popularity.
The article states that real estate experts are attributing a desire for more and more homeowners to find walkable neighborhoods to the rising cost of gas prices as well as the ability to improve both mental and physical health and wellness by getting out into the fresh air and taking a walk.
In its entirety, Maui is a mostly rural place that is spread out, and finding walkable neighborhoods is not as readily available as finding locations that are more car-dependent. But there are parts of Maui that offer the most amazing walkable neighborhoods and they are highly desirable for many obvious reasons.
Here are the most popular walkable neighborhoods on the island of Maui
We recently wrote a blog article with more detailed information about walkable properties that you can find in Lahaina. Lahaina is a very popular area of Maui, especially for its renowned Front Street area. You can find several of Maui's tourists wandering around Lahaina's famous Front Street. Anyone living in the neighborhoods around Front Street is able to take advantage of walking to some of Maui's most amazing restaurants, local shops, and even grocery stores. In addition, you can get to the beach and also enjoy just lounging or some of the best surfing spots.
Makawao is part of Upcountry Maui. This may not be the first place most people think of when they are trying to brainstorm where they might find a walkable community on the island of Maui. Downtown Makawao is a great small-town area with plenty to do including a public library, public park, post office, coffee, yoga fitness center, restaurants, and more. There are a handful of great neighborhoods within walking distance of downtown Makawao. Though Makawao is far from other destinations around it and you might need a car to get out of town you can make do without one when you are staying within Makawao.
Paia is a very small town on the island of Maui that some may have never realized is even here. This being said for a small town there is quite a bit to do. There are many amazing restaurants, a fantastic small grocery store, a branch of the Bank of Hawaii, massage studios, a post office, a beach, a yoga studio, and more. The neighborhoods on the east and north of the town are within a great walking distance from attractions in the town. The North Shore bike path also runs to the west of town through Sprecklesville and into Kahului making it an even better location to go car-free.
At the seat of Maui, County is Wailuku. This is home to many of the federal and state agencies as well as medical facilities and law offices on the island. There are several professional services located within this town. Wailuku offers a large number of condo properties and single-family homes in the downtown area to give options to those who work in the many professional services in town. This is a great place to live car-free and have the best commute to your job. On top of all of the government and professional services are a collection of great restaurants, local shops, a library, and the Iao Theater.
As if there weren't already several amazing reasons to purchase a home in Maui these walkable locations on the island give you several more reasons to move in. Whether you have been here all your life and are searching for your next best property or are relocating to what we feel is paradise on earth we are happy to help you find a Maui home you love.
For more information on any Maui County real estate please contact us anytime.