Can Living on Maui Improve Your Health?
Posted by Jon Brath on Tuesday, January 10, 2023 at 9:34 AM
By Jon Brath / January 10, 2023
Comment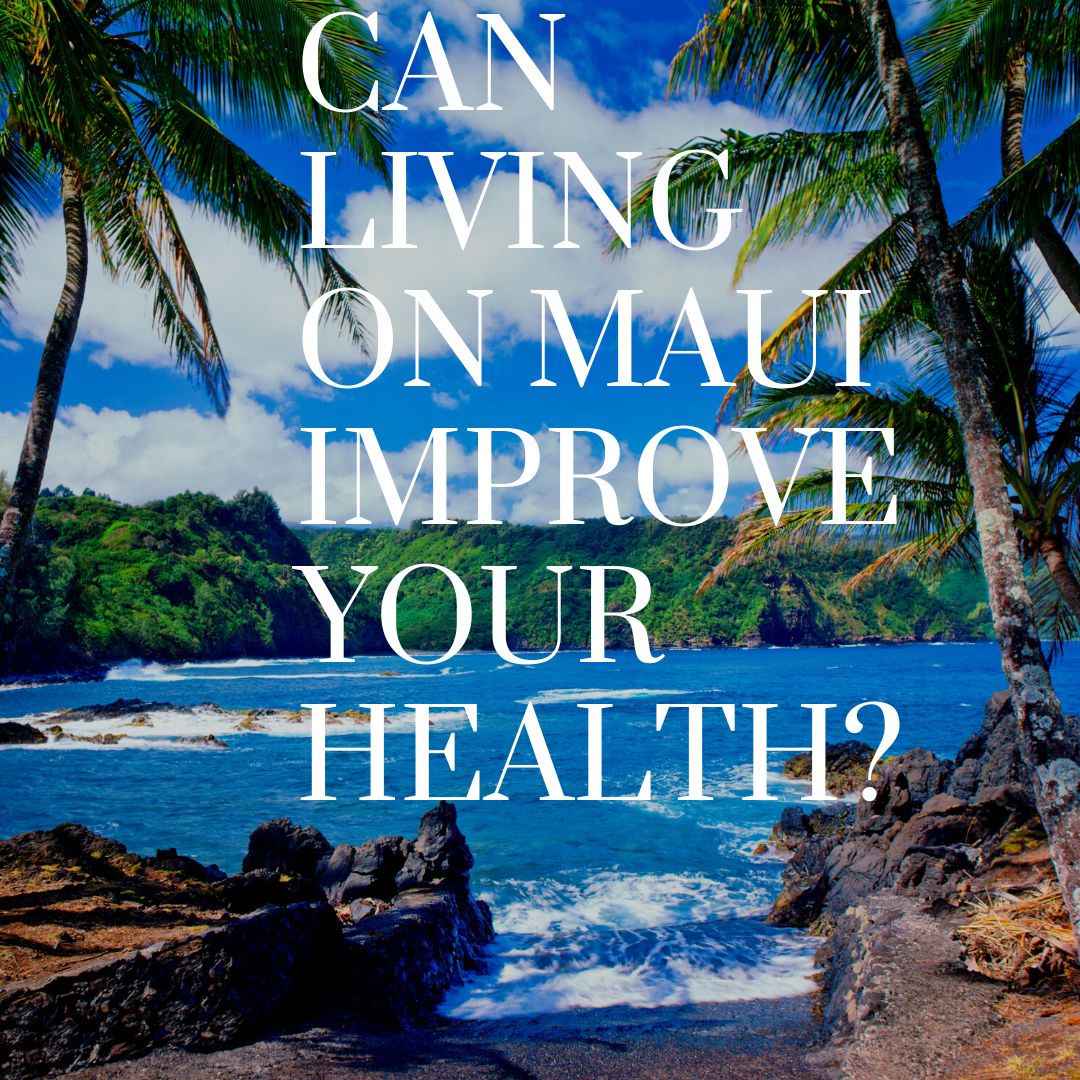 There are so many benefits to choosing to live in Hawaii full-time, especially here on the island of Maui. When people think about the reasons why someone might want to move to Maui they often think of the weather and how beautiful the landscape is. Some say that the islands, including Maui, benefit the health of its permanent residents.
There are many attributes about the island that have shown to be health benefactors that's for sure. In, the fact there have been studies conducted on just the health benefits of living near the water alone. But there are more factors that contribute to a healthy lifestyle that Maui possesses.
Attributes of Maui that Benefit Your Health
Plenty of opportunity for physical movement
Since Maui offers sunlight and warm weather nearly every single day there is more opportunity to enjoy activities that count as exercise but don't seem like it. It is easy to get into some physical activity and actually enjoy it and want to do it again. The more physical movement you partake in the healthier you will be. There are so many ways to get out and get moving on Maui from mountain biking to hiking to swimming and any other water activity you can imagine. You could even join one of those traditional exercise classes at a gym.
Fresh produce and seafood
Being on the water gives access to fresh healthy seafood and being in a climate that offers plenty of sunshine and a bit of humidity is great for growing produce. Both of these food groups have some of the highest nutritional value and lend to one of the healthiest diets. There are plenty of amazing farmers markets on the island of Maui and a plethora of ways to enjoy fresh seafood including catching some yourself making it almost completely free helping you to save on your grocery bill.
Sunlight, fresh air, and the water
Vitamin D is a vital part of staying healthy and in Maui, you can step outside and get plenty of natural vitamin D by absorbing it with sunlight. There's also something to be said about the fresh ocean air with constant breezes and the water is very beneficial to your health as well as mood-boosting which is another big benefit to a healthy person.
If you are looking for a healthier lifestyle there's no better choice than making a move to Maui Hawaii. For more information on available real estate in Maui please contact us anytime.