Communities Near Golf Courses in Wailea
Posted by Daniel Rude on Thursday, May 18, 2023 at 11:59:10 AM
By Daniel Rude / May 18, 2023
Comment
The island of Maui is full of some of the most amazing golf courses in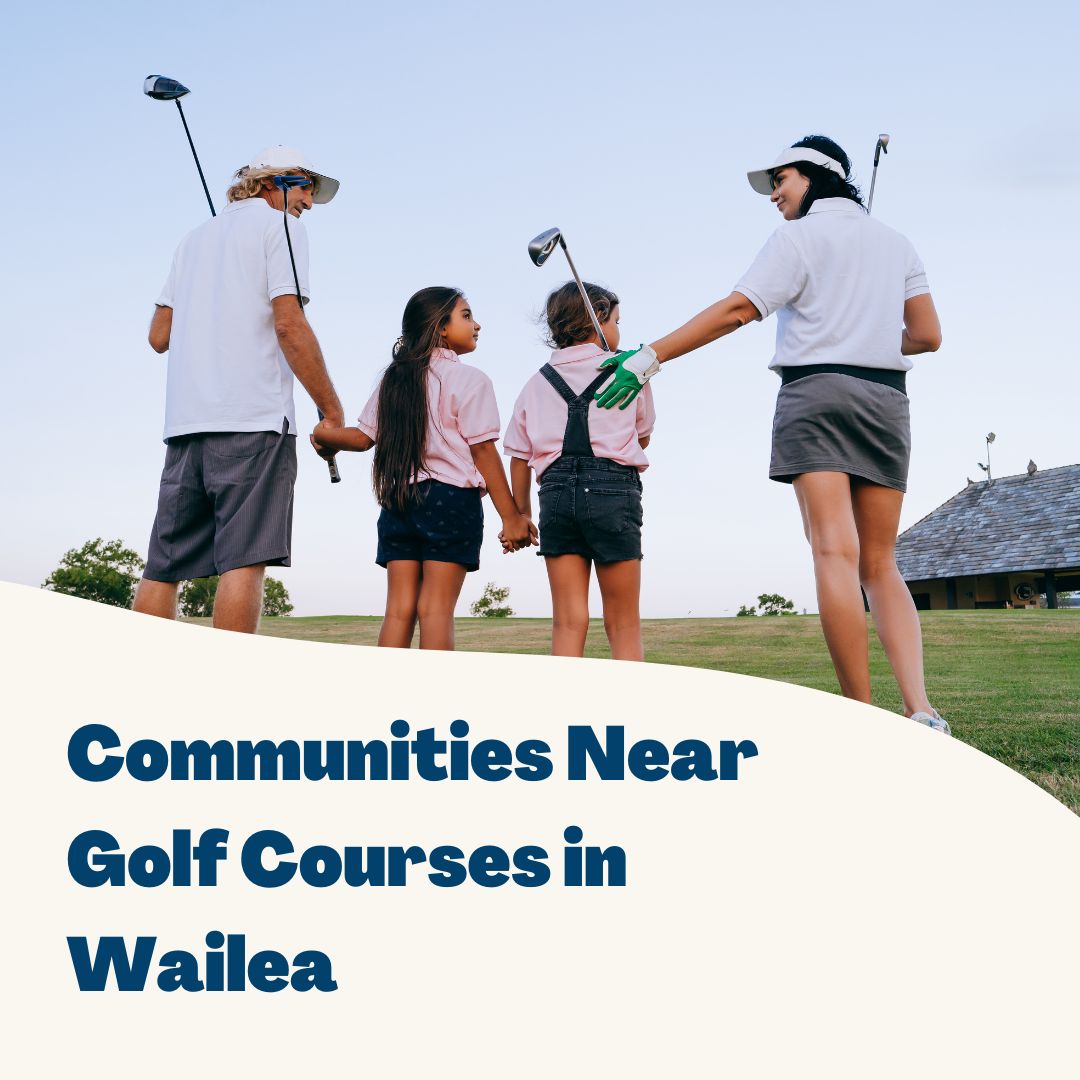 the world. It is no wonder that many people search for properties in Maui that are on or very near to a golf course.
The town of Wailea has some of the most popular golf courses on Maui and as such homebuyers and vacation homebuyers both search to purchase golf properties in Wailea.
Here is a List of Golf Homes and Condo Communities Located Near Golf Courses in Wailea Maui
Makalii Wailea
This is the newest community near golfing in Wailea built in 2020. It is located next to the Wailea Golf Vistas and across the street from the Fairmont Kealani. Condos are built with modern style and the property features an impressive infinity edge pool as well as a fitness center. There are 68 condo units spread across 17 two-story buildings.
Keala O Wailea
Built in 2018 this is one of the newest condo communities in the area. It is located right next to the Wailea Gateway Center and a short distance from the Shops at Wailea and the golf course and the Wailea Town Center. Condos range in size from just over 1,200 square feet to just over 1,700 square feet with two and three-bedroom floorplan layouts.
Wailea Ekolu
Just three blocks from Wailea Beach this community of condos near the golf course was built in 1979. It is one of the longest-standing communities near the golf course and is also within walking distance of the Tennis Center. Amenities include two pools, a covered pavilion, and BBQ areas. Condos offer between one and two bedrooms ranging in size from 866 square feet to 1489 square feet.
Ho'olei
This community is nicely located across the street from the water and offers very large condo properties that feel more like townhomes or single-family homes. There are 120 individual units in Ho'olei which is part of the Wailea Resort. The community is gated and offers condos housed in two-story buildings surrounded by the golf course.
Wailea Golf Vistas
This community can be found in the hills above the Fairmont Kea Lani Resort. It has 48 home sites near the Wailea Blue Course with homes ranging in size from 2,250 square feet to 6,000 square feet.
Wailea Golf Estates
The entrance to the Wailea Golf Estates is almost hidden and tucked away on the outskirts of the Wailea Blue Golf Course. It holds 61 single-family estate-style homes on 30 acres. Home sizes range from 2,000 square feet to 5,000 square feet and offer amazing views of the mountains and resort.
Grand Champions Villas
This is a community of one and two-bedroom golf villa condos located right on the border of Wailea Blue Golf Course. It is a small community of 20 two and three-story buildings with 188 condo homes. Home sizes range from 1,056 square feet to 1,383 square feet. The homes directly overlook the golf course and amenities include two pools, two spas, and the option to join the Wailea Golf Club and Tennis Club both next door, The Wailea Town Center shops and restaurants are within walking distance.
Kai Malu
This is a newer housing community in Wailea built in 2007. It is a highly desirable gated community with 150 duplex townhomes located in 75 buildings. Kai Malu sits right in the middle of the popular Wailea Blue Golf Course. Homes offer between 1796 square feet and 1852 square feet. All floorplans offer 3 bedrooms and 2.5 bathrooms.
Amenities include an impressive infinity edge pool with views of Wailea Resort and a pavilion area as well as a fitness facility. This community does not allow short-term rentals.
Wailea Fairway Villas
This is a community of condo homes next door to the Wailea Golf Estates. It is one of Maui's hidden gem golf properties. The community was built in 1998. There are 118 villa-style condos in the community spread among 24 two-story buildings. Condos range ins size from just under 1,000 square feet to just over 1,700 square feet. Floor plans offer 2 and 3-bedroom layouts.
Community amenities within the neighborhood include a pavilion with a full kitchen and BBQ area, a fitness room, and a swimming pool with a spa. It is good to note that this community does not permit owners to rent out their properties as short-term vacation rentals.
Wailea Highlands
Just off Kaukahi Street near Hotel Wailea, you can find the smallest gated housing community in town, Wailea Highlands. There are just 24 individual lots in the community and each is at least a generous half acre in size. These homes offer stunning views with their hillside location. Homes range in size from 3,500 square feet to 9,000 square feet.
Wailea Fairway Estates
Wailea Fairway Estates is a gated community off of Wailea Alanui with 31 single-family homes spread across 14 acres. The community is located on the hillside near Mokapu Beach Park. It is located near the Wailea Blue Golf Course. Homes range in size from a spacious 2,000 square feet to 5,000 square feet. The community is also located near the Wailea Tennis Club.
If you are interested in finding a home near the golf courses in the south Maui Wailea area please contact us anytime. We are here to find a Maui home that you will love.