Experience the Best Halloween Party in Lahaina Maui
Posted by Jon Brath on Tuesday, October 11, 2022 at 4:49 PM
By Jon Brath / October 11, 2022
Comment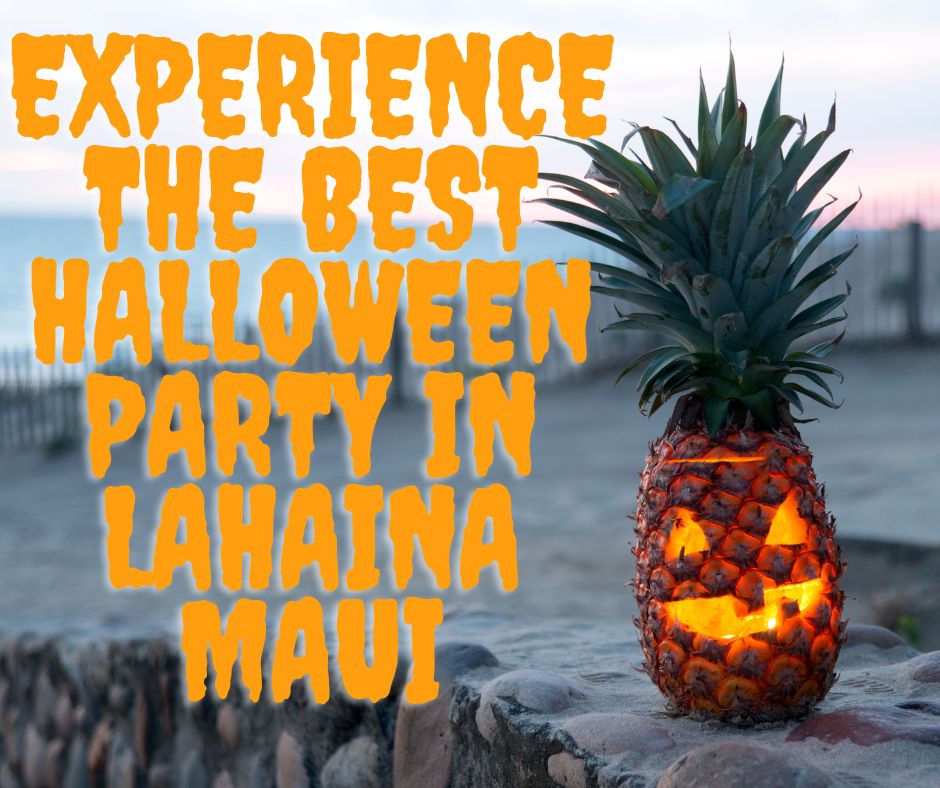 There's just nothing like the island of Maui. There's so much packed into this limited amount of land and just when you think you have experienced it all there's something of a hidden treasure to discover. To get a deeper insight into Maui and all of its areas and towns you can check out our featured communities.
One long-standing and well-known tradition on Maui is celebrating Halloween in Lahaina. Every year Lahaina brings the famous Front Street area to its peak party status on October 31. It is the biggest Halloween party in the state of Hawaii and many call it the Mardi Gras of the Pacific.
What makes a Lahaina Halloween party so exciting and spectacular?
The weather
Not many people can say that they can dress in pretty much any Halloween costume they like and not have to worry about making sure they are going to be warm enough. There are many locations around the rest of the United States where people have to dress creatively or bundle up and cover up their fun costumes. There is no reason to hide your costume under a coat when you're in Lahaina because the weather is pretty much perfect all year around here.
It is the largest party of its kind in the state
There may be many other locations around Hawaii that are famous as party spots but there is no other place to be in the entire state of Hawaii on Halloween than Front Street in Lahaina. It is the largest Halloween celebration in all of Hawaii and as such Halloween is the most celebrated holiday on the island of Maui. It brings out many Maui locals after 8 PM when it usually gets quiet on the island as well as several surrounding visitors.
There is a reason that Lahaina Halloween has been nicknamed the Mardi Gras of the Pacific. The festivities get a lot of inspiration from New Orleans as residents and visitors alike can be seen throwing beads from lanais above the shops along Front Street. All of Front Street is shut down to traffic and is only available to partygoers on foot. It looks much like Bourbon Street as more and more people arrive at the party. It has been said that there can be up to around 30,000 costumed partygoers.
There is still room for families
Though the fun may seem like it is more geared toward adults and many Halloween parties tend to be Lahina still makes room for adults as well as kids so whole families can still spend the holiday together and have fun at the biggest party in the area. One of the most popular family-friendly events on Halloween is the annual Keiki Parade which begins around 4 or 5 PM. There is also trick-or-treating, face painting, photo opportunities, and much more fun to be enjoyed by all ages.
It is a chance to observe some of the most amazing costumes
It is awesome to see how seriously partygoers take their costume game. This is the place to observe some of the most amazing costumes you have ever seen outside of a movie. There are several people that spend all year planning out their costumes just for this party and it is impressive and fun to see.
There's no place like Lahaina for Halloween. You should consider coming out and enjoying it yourself this year. For more information on living in Maui including Maui real estate please contact us anytime.