Haiku and Wailuku Named as Two of Hawaii's Best Cities to Raise a Family
Posted by Jon Brath on Friday, March 3, 2023 at 9:40 AM
By Jon Brath / March 3, 2023
Comment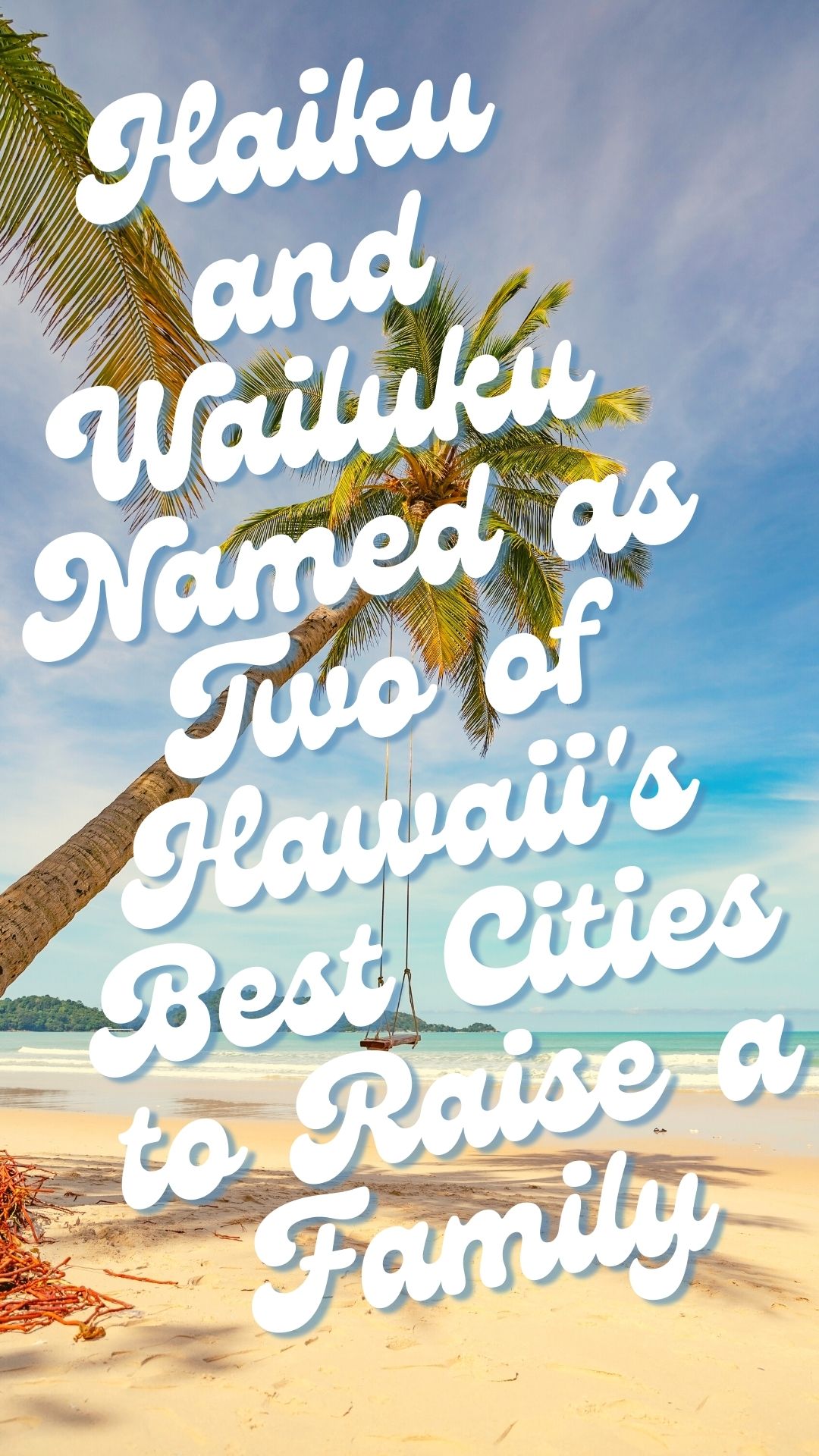 Maui is always making best-of lists. Maybe we are biased but we truly believe Maui is the best island for many reasons. One of the latest lists including Maui locations is the list of 9 Best Cities in Hawaii to Raise a Family. There is not just one Maui city on the list, but two.
The list is put together by the website onlyinyourstate.com. They are known for putting together lists with information to help people learn about each state and what makes it unique and special. The website notes that raising a family in Hawaii is ideal for its laid-back lifestyle, great outdoor activities, and amazing culture.
Haiku and Wailuku Made the List of Best Cities in Hawaii to Raise a Family
Haiku
Haiku is technically part of an incorporated area of north Maui. it is 2 miles inland from the north shoreline. Haiku is probably most recognized for its location tucked into the lush rainforest and as a stop along the Hana Highway. Haiku has one of the most relaxed vibes on the island with friendly and warm residents.
On the list, Haiku is noted as a small Maui community with a lush landscape just minutes from great surfing locations. But the crown jewel that puts Haiku on the list as a great place for families is Haiku Elementary school for its recognition from the state for its excellence in language arts and math.
Wailuku
Wailuku is in what is considered central Maui, but it is in a great unique location sort of tucked to the side of the hustle and bustle of the more commercial areas of Maui. Wailuku has a great spot on the west side of the foothills of the West Maui Mountains. It is full of charm and history. It offers a bit of everything that is great about Maui.
Wailuku made it pretty high on the 9 Best Cities to Raise a Family list. It landed the number two spot in fact. The list mentions that the island of Maui as a whole has been noted by other publications as the best island to raise a family and that the ultimate best city to settle into would be Wailuku. It also cites Wailuku as being a place where many major businesses reside and as the center of commerce and industry on Maui. Kahului is of course the most bustling city on the island, and Wailuku being only a few minutes away in the foothills offers a quieter spot that is full of activities where families can always find something to do.
If you are interested in checking out these family-friendly areas of Maui we are happy to help We can give you more insight into specific neighborhoods in these areas and help you to find the best available homes that would suit your family.
For more information on all available Maui County real estate please contact us any time.