Helpful Local Information for Moving to Maui
Posted by Jon Brath on Tuesday, October 25, 2022 at 8:45 AM
By Jon Brath / October 25, 2022
Comment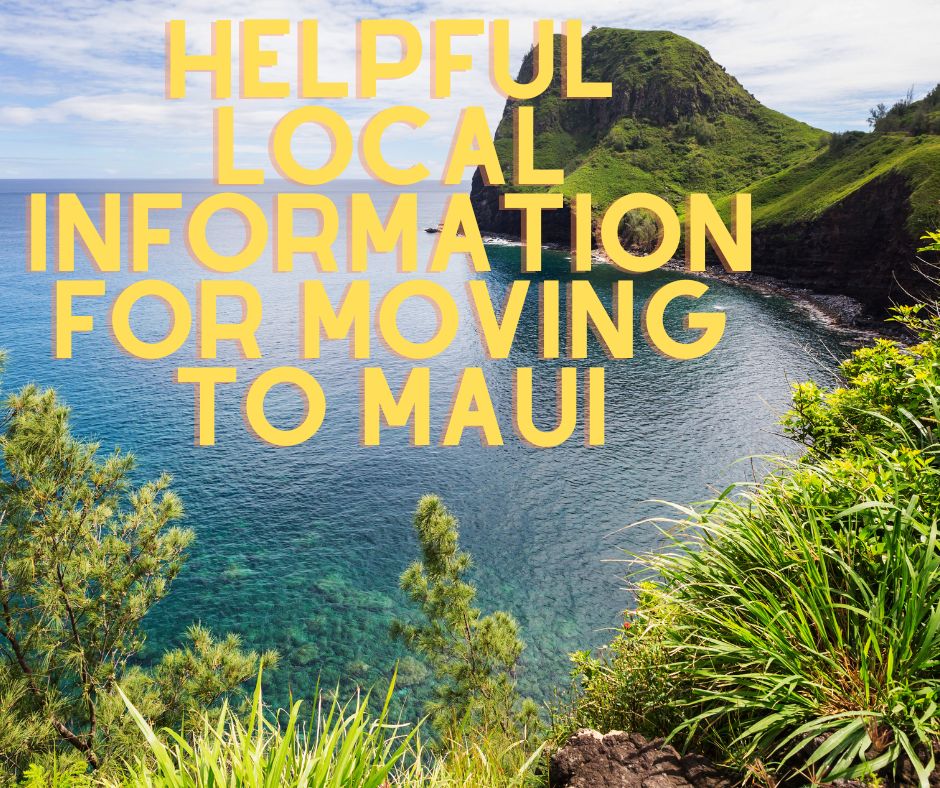 Maui is known as an island with a mix of everything the Hawaiian islands have to offer. Maui is sometimes referred to as the Valley Isle and provides a balance between the raw beauty of Big Island and the hustle of a more urban setting on Oahu.
Maui has a very interesting history to it. For example, Maui is home to the city that played as the first capital of the kingdom of Hawaii. Lahaina was once home to King Kamehameha. Of course, since then, the capital has moved homes to another city and island.
If you are considering a move to Maui it is good to know all you can before making your big move. Here are some good insider details that are important to know about Maui.
Upcountry
Upcountry is the portion of inland Maui around the Haleakala volcano. It has a higher elevation and some locations offer the most amazing views of the entire island and the water beyond. The temperatures are a bit cooler up here and there are many opportunities to purchase farm fresh fruits. It has a high population of year-round locals and some more affordable housing prices.
North Shore
The northern portion of the island of Maui is probably the most eclectic as far as its collection of towns. One minute you are on the beach in a quirky small town and the next you are deep in the rainforest.
West Maui
The portion of the island that is considered west Maui is the portion that receives the most sun. This is the place to be if you treasure the warmth and enjoy as many dry days to get outside as possible. The town of Lahaina is located in west Maui and has some of the most interesting histories along with one of the most popular party scenes on Halloween.
Central Maui
This is where you will find the largest town in Maui, Kahului. The international airport is located here. Anybody arriving by plane to Maui will touch down and enter Maui here first. It is home to many of the larger big box chain retail stores as well as much of the island's business commerce. It also of course holds the largest population concentration on the island.
South Maui
The southern portion of Maui is home to towns like Kihei which is located in the rain shadow of Haleakala and the actual driest spot on the entire island. It is a great location for taking in a game of golf or checking out the Maui Ocean Center. This area has an ecclectic collection of properties from entry-level condos to some of the most impressive beach estates.
Shopping in Maui
Maui though limited in landmass is not limited in its shopping. You can benefit from large box stores like Costco, Target, and Walmart or you can shop amazing local island businesses with unique items found nowhere else as well as fresh groceries produced right in Maui. It is good to note that since there is only a handful of larger commercial stores that if there is a run on an essential item it can be difficult to obtain unless you shop early. For example, finding flashlights or batteries during a storm.
Some of the most popular local places to shop include the Upcountry Farmers Market located in the town of Kula. Mana Foods in Paia has a great selection of natural foods very similar to Whole Foods but with better prices. We all know Hawaii produces some of the best coffee and the place to purchase it in Maui is at Maui Coffee Roasters.
Job Opportunities in Maui
Being in Hawaii there of course is a large market for tourism. It probably comes as no surprise that hospitality and food services are the top employers in Maui. There is also a healthy job market in the retail sector. Other industries that keep Maui going include healthcare and social services, construction, and education.
Popular Things to do in Maui
When you have some time off you may be wondering what there is to keep you busy and enjoy on the island of Maui besides hanging out on some of the most amazing beaches you have ever seen. In addition to swimming and sunbathing there is hiking, surfing, performing arts at the Maui Arts and Cultural Center, windsurfing, paddle boarding, boat cruises, checking out activities at the resorts, enjoying happy hour at a local brewery, and much more.
For more information on purchasing a home in Maui please contact us anytime.