How Much Should You Offer on a Home? Does it Have to Be the List Price?
Posted by Jon Brath on Tuesday, February 14, 2023 at 12:25 PM
By Jon Brath / February 14, 2023
Comment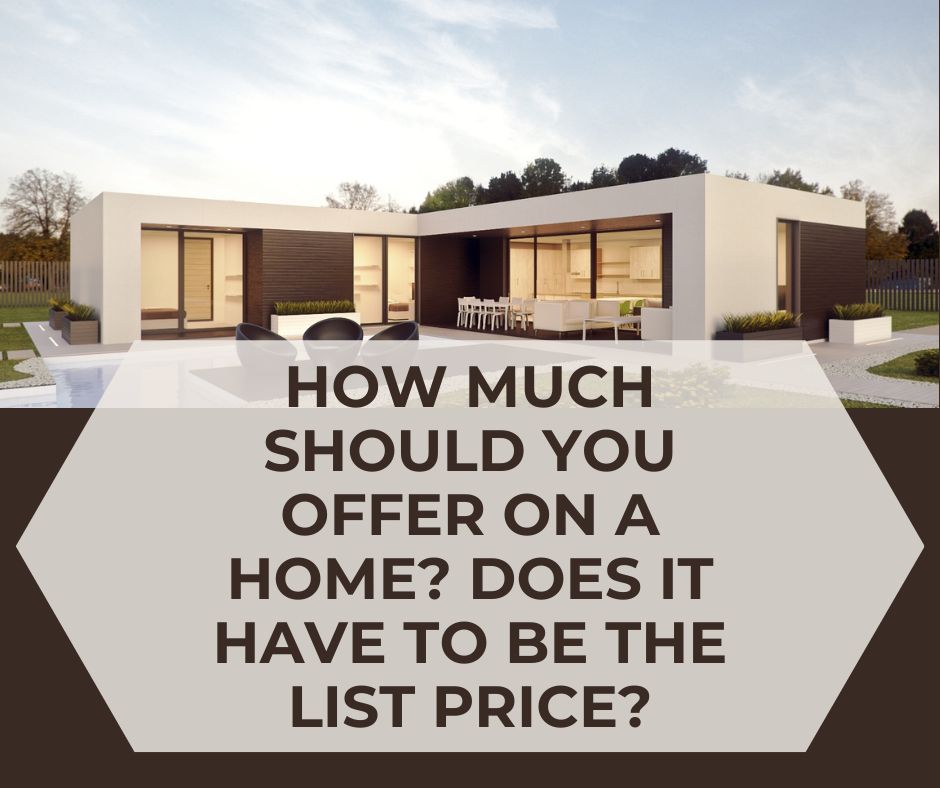 Just because a home has a list price does this mean it is what you have to offer when you want to purchase a home in Maui? It really depends upon the current real estate market factors of the area and the exact location of a home and the property's actual market value. There is also a list of other factors about the property's exact current condition that will weigh in on what your best strategy is for making an offer.
A Guide on the Best Strategy for Making an Offer on a Maui Home
Determine if the current local market is a buyer's market or seller's market
If you are hoping to make an offer on a home it is best to make sure you are knowledgeable of the current state of the real estate market locally. Most often this is determined by the amount of inventory available within a market.
A buyer's market means that there are plenty of homes for sale for the current amount of interested buyers to choose from and that they can take their time with several options available to them. A seller's market means that the inventory of homes for sale is low and there are more buyers than available homes to choose from putting more of the negotiation power in the seller's hands.
It can be more difficult to offer below the list price in a seller's market when it is easy for a seller to find another interested buyer as there are more buyers than homes for sale. It can be done in some cases it just depends upon the particular property. Often it may not be the best strategy on a home that is in really good condition and there are plenty of buyers interested.
How much should you offer on a home in a seller's market?
Currently, real estate in Maui is still in a seller's market where the inventory remains low and there are more buyers interested than available homes. It is good to have an experienced real estate agent on your side to help you determine what a strong offer on an individual property in Maui looks like.
In a seller's market it can be difficult to offer below the list price but you should be incredibly careful with considering offering above the list price. It is always important to know the fair market value of the home and know where you are at with your personal finances to help you make the best informed strong offer.
If a home has been on the market for some time even in a seller's market it may be possible to offer below the list price. Again it is always best to work closely with your trusted real estate professional to determine the lowest price you should make your offer. Some real estate professionals advise never to go below 25% of the list price. It may be OK to offer below the asking price but offering too low could get your offer rejected completely instead of negotiated or considered.
How much should you offer on a home that will have multiple offers?
If you have found a home you are interested in on Maui that you are sure will see multiple offers there are a couple of choices or questions to ask. First, it is important to ask yourself just how much you truly see yourself living in this home. If you feel that you can move onto another property you may not want to spend the time in a bidding war on this Maui home.
If you would like to pursue the bidding war because the home really feels like it fits you it is good to talk it over with your agent and discuss a strategy as you prepare to go into a multiple-offer situation on a home.
You want to make sure that you are sticking very strictly to your actual affordable budget and not getting carried away with being the winning offer in a competition. And you want to think extremely carefully before you offer to pay above market value for a property.
For more information on purchasing a home on Maui please contact us anytime.