How to Maintain a Maui Vacation Home When You Live Far Away
Posted by Jon Brath on Tuesday, March 28, 2023 at 10:49 AM
By Jon Brath / March 28, 2023
Comment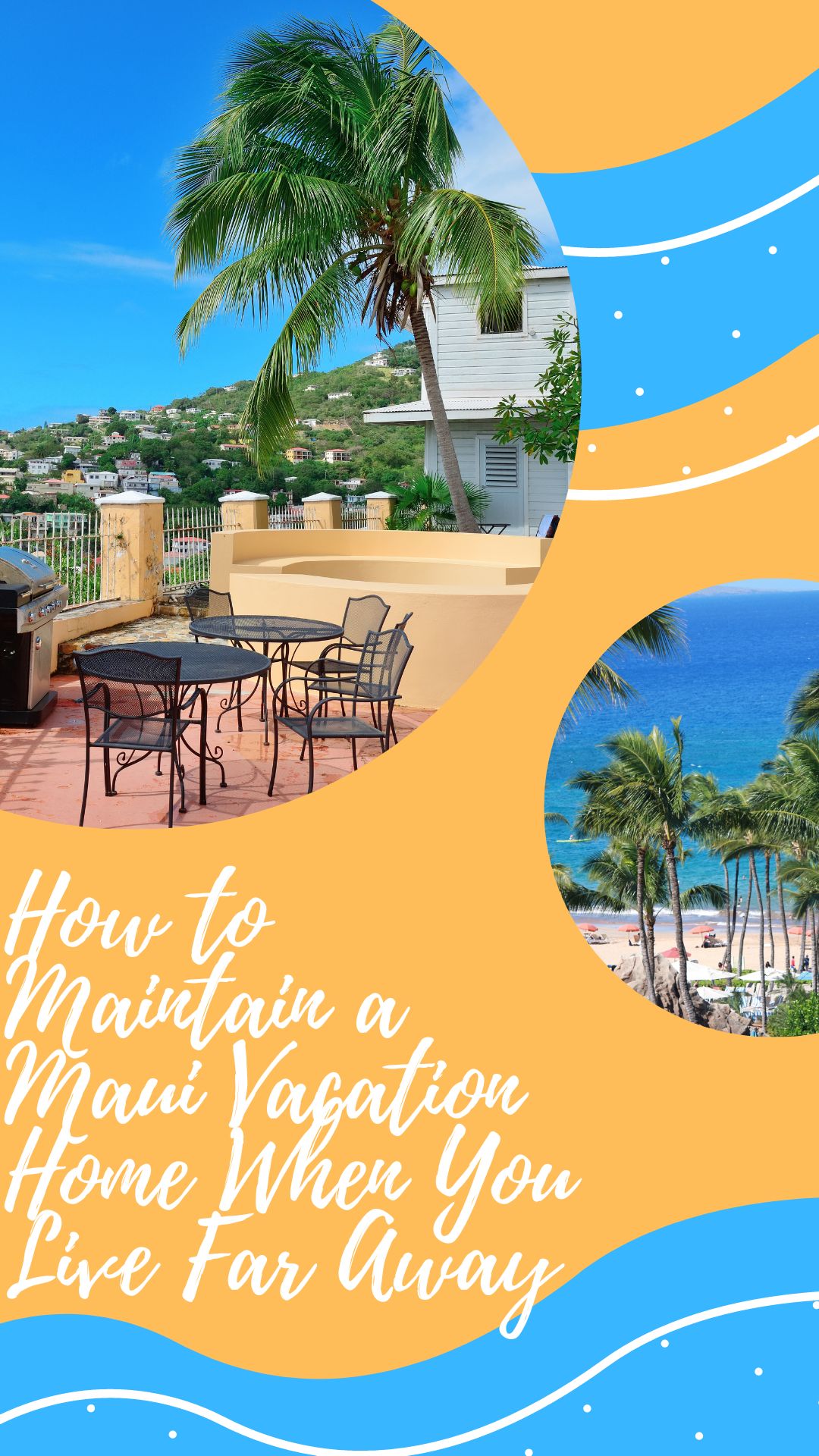 Owning a second home on the island of Maui is an amazing opportunity. Maui is in our opinion the best island in Hawaii. It continuously makes several best-of lists and it is no wonder that when people come here they consistently want to return. This is why many people who live out of state choose to purchase a second home on the island of Maui.
Something to be aware of when you own a second home on Maui and live far away is that the property still needs routine care and maintenance just as any home you live in for the majority of your time. Here are some things to consider when it comes to maintaining a Second home on the island of Maui when you live far away.
A helpful vacation home maintenance checklist for remote homeowners
Consider whether to hire property management
Most often people think of property managers as their front person for caring for short-term vacation rentals they are looking to run like a business. If you are just looking to have a second home only reserved for the use of your vacation needs and maybe your friends you will not need quite the hands-on approach to property management. But it might be worth considering finding a property manager that is willing to oversee cleaning services and maintenance crews to keep the property in its best shape while you are at home.
This can be an extra added cost but it also gives you more of a hands-off approach when it comes to maintaining your second home on Maui. Instead of overseeing several different people that care for the property you are only communicating with the property manager as they communicate with everybody else.
Remember a proactive plan can help save money
Having preventative maintenance performed on your second home will help to eliminate the possibility of emergency fixes. It will not completely eliminate any and all emergency needs at the property but it can help to greatly reduce them. The more important systems in the home are checked out and looked after to make sure they are in good shape the better chance of avoiding complications and expensive repairs. If you plan to have a self-management approach with your property you want to make sure that you are keeping a calendar for the maintenance of your second property along with the phone numbers of local people to call to come in for routine maintenance.
Smart home technology can be helpful
Including smart home technology in your vacation property can help you to check in on the property while you are thousands of miles away. There are several smart technology devices for the use of home systems on the market today. This can include security systems as well as smart thermostats and even alarm systems to let you know if a leak is detected with plumbing or other systems. Smart technology helps make a barrier of distance less of an issue.
Don't forget about the landscape
If you own a Maui vacation home that has land to look over you want to make sure that you are properly maintaining it. Finding trustworthy landscaping services is a smart idea to look over the outdoor property when you are away. Maintenance of landscaping is just as important to retaining property value as making sure the home is in great shape.
Make sure the home is used frequently
In the same way that a vehicle should be driven often and not left to sit so should a vacation home or any home. Homes left empty for a long amount of time can shorten the lifetime of the systems on the property. If you are unable to get to your Maui vacation home every couple of months it is a good idea to consider renting the property or letting your close trusted friends and family use it from time to time so that the property stays in great working condition.
For more information on amazing second homes on the island of Maui please contact us anytime.