Looking for A Truly One of a Kind Home? Maui's Most Famous Home is Listed for Sale
Posted by Jon Brath on Tuesday, February 7, 2023 at 2:57 PM
By Jon Brath / February 7, 2023
Comment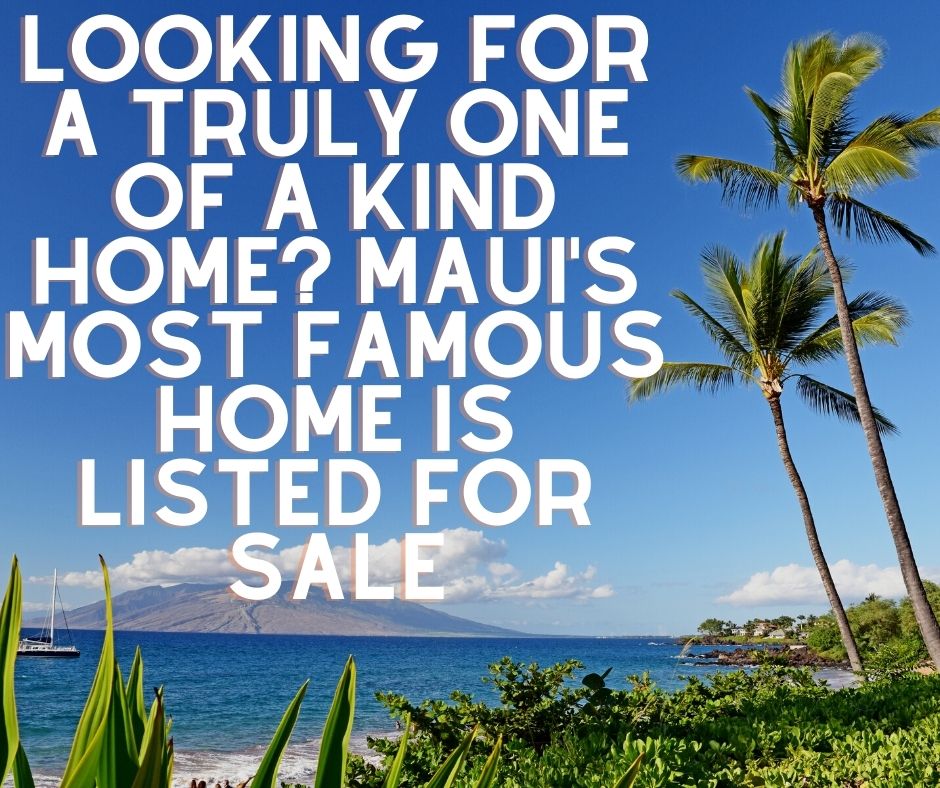 Located up in the hills of Kula on the island of Maui in Hawaii, Maui's, no make that Hawaii's, most unique and famous home has been listed for sale.
The home at 83 Kolohala Drive was designed by the famous European architect and artist Ettore Sottsass. The home is listed at $4.5 million. It is recognizable by its bright exterior paint colors and impressive bold design.
The home was built in 1997 by the original and current owners who were good friends of Sottsass. It offers 2,470 square feet of living space in Maui's Upcountry giving some of the most impressive mountain and water views from the same home. There is also a half-acre lot of land that surrounds the home with gorgeous landscaping.
It is Truly a Rare Work of Art
This is one of only two homes designed by Sottsass in the United States and one of only seven homes in total. In addition to homes, he designed furniture and other home goods. The home is like one seamless piece of art and everything in it is part of the designer's work. Not only the structure but the furniture, dishes, silverware, and lamps are his work. He even visited the home in person when the home was under construction to design the landscaping. Every inch of the property is expertly designed.
This Home Has Received Worldwide Attention
Much like the designer who created it, the home itself is well-known. it has been featured in places such as Dwell magazine. The home is also featured or has been in every museum that has a focus on model and design. it is Hawaii's and maybe even the United States of America's most talked about home.
The Home and Everything In It is For Sale
The original very first owners still own the home and are now selling it. They had careers in the design world themselves. They believe the home should be turned into a museum at some point, and who can't agree with that? It is in amazing condition and every piece of it is part of their friend's unique artwork. They are willing to sell the home fully furnished for an extra cost. They really hope the new owner will be as in love with the whole design picture and purchase everything together. This home is truly an art and design aficionado's dream.
If you are interested in purchasing this one-of-a-kind Maui work of art we are available to make an appointment for a private showing. If you are interested in a different type of Maui home we can help you find the perfect one for you. Please contact us any time for all of your Maui real estate needs.