Marketing a Luxury Maui Vacation Rental
Posted by Jon Brath on Friday, March 17, 2023 at 11:04 AM
By Jon Brath / March 17, 2023
Comment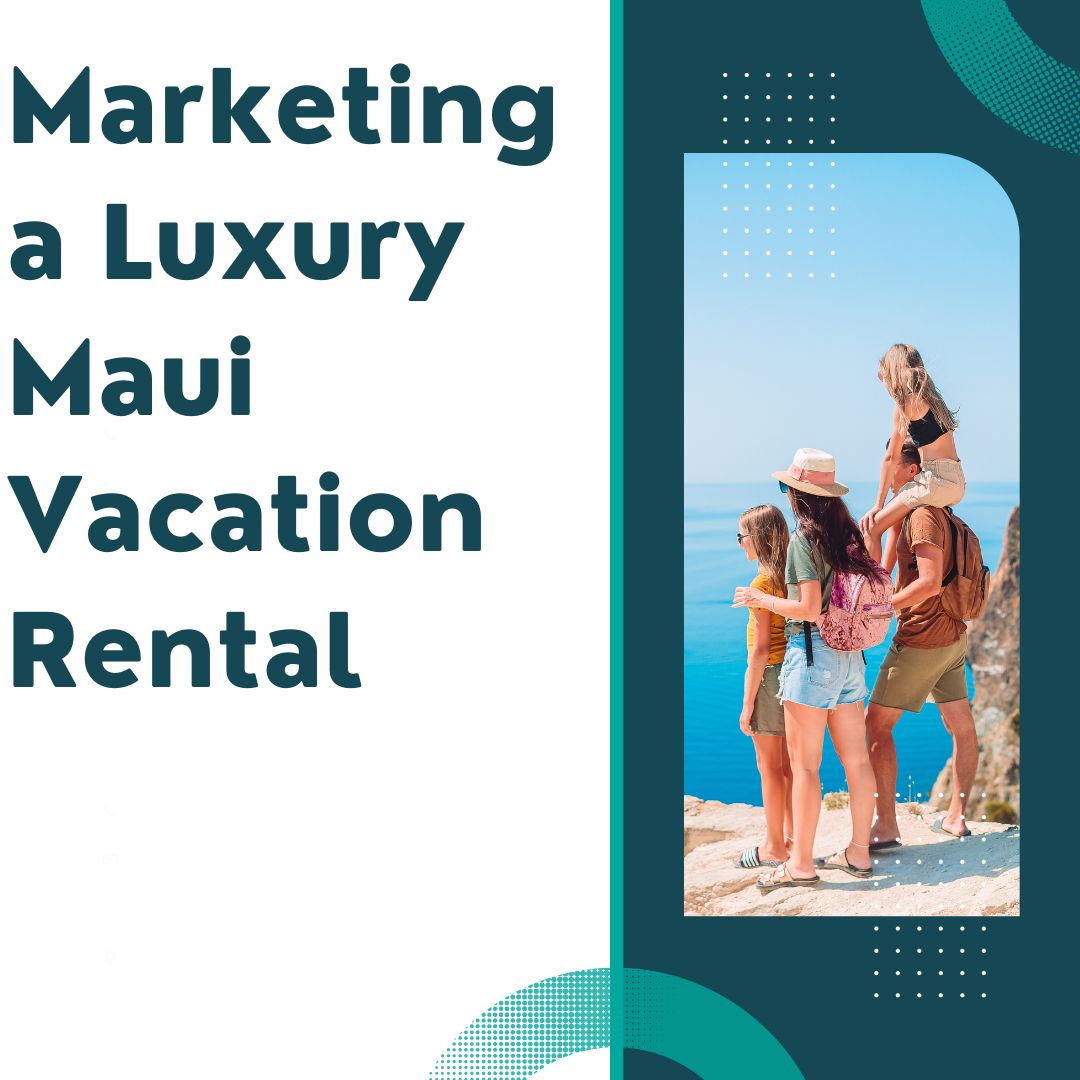 Just a few years ago the luxury vacation market was mostly fixed on high-end hotel properties. Since the pandemic, a lot of travelers' focus changed from the presidential suite at the Hyatt to luxurious private vacation property rentals.
This is good news for luxury vacation property owners on Maui or anyone considering investing in a luxury property on Maui for the purpose of vacation rentals. Though the popularity is growing the most successful luxury rentals are those with the best marketing tactics.
Here are Some Tips for Marketing a Vacation Property
Set the Rental Apart
To market a luxury rental it will need to have the high-end attributes and amenities one would expect. These can include exclusivity, personalization, and the overall experience.
Exclusivity
To attract vacationers looking for luxury properties to you our Maui condo or Maui home rental there needs to be a bit of exclusivity to it. Those looking for luxury properties in particular are hoping for a sense of uniqueness in the rental experience. Those searching for luxury vacation rentals are looking for a unique and special element that not everyone can easily access.
Personalization
Once you have booked guests for your luxury Maui vacation rental you want to make sure you create an experience catered to them specifically. Some luxury vacation goers may be working with a travel agent or a travel designer or maybe their personal assistant to coordinate their lodging. Build a relationship with the point of contact to ask about special things that your customer may love that could help them to feel welcome and that you are grateful for their business.
Knowing what your guest is hoping to do during their vacation and what some of their favorite things are to do when they have come back to relax in the rental will help to make the experience even more unique and can help you to gain repeat rental customers.
Creating an experience-oriented atmosphere
Luxury travelers are not just looking to spend all their time in the property itself. They are looking for exciting and fun experiences to make their vacation memorable and fun. Including items that allow your guests to enjoy the area around your property is a great way to create an experience-oriented atmosphere. Those could be items like bikes if you own a property in Lahaina where pretty much everyone bikes. You want to have your property carry the potential to create special moments for your guests.
If you are interested in purchasing vacation investment properties in Maui please contact us anytime.