Maui is Full of Condo-tels, What are They?
Posted by Jon Brath on Tuesday, February 28, 2023 at 3:46 PM
By Jon Brath / February 28, 2023
Comment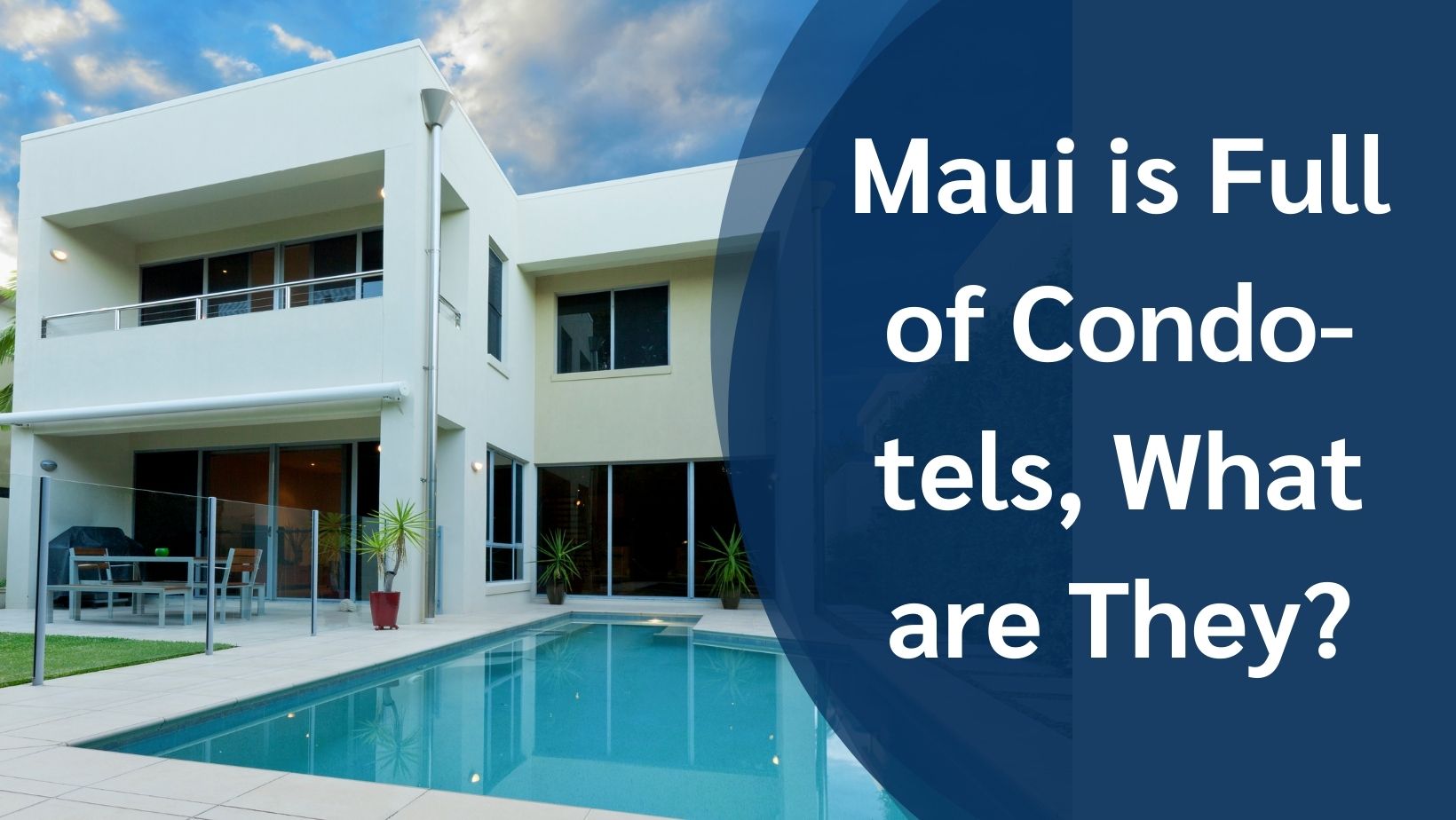 The island of Maui may be limited by its land mass, but it is not limited in its beauty and diversity in communities and property types. Maui is often known as the island with a little bit of everything. It is the island to settle into if you are hoping to find a middle ground of Hawaiian community types.
Maui has modern commercial areas around the airport and central area, there are small and friendly towns, and there are somewhat remote areas both near the water and further inland in the Upcountry. And there of course are resort towns focused around large island resorts. In these areas, you will find a popular Maui property type, the condo-tel.
What is a Condo-Tel?
What properties are officially and legally classified as a condo-tel on Maui can get confusing. The simple description of a condo-tel is a residential condo property that is run like a hotel. In some rare properties, it may include a few floors of condos included in an actual hotel resort.
Whether a property actually classifies as a condo-tel can become confusing so here are some actual characteristics of true condo-tels.
The project offers hotel-type services or characteristics such as on-site registration service, the ability to rent the unit daily or for short-term, failing maid services, central key systems, and central telephone. This includes anything offered or contracted through the HOA or management.
There are restrictions for interior decorating set by the HOA or management.
The community has a hotel or resort rating for its accommodations and amenities through hotel rating providers such as travel agencies, hotel booking sites, and internet search engines.
The marketing for the property is under a hotel, motel, resort, or investment opportunity status.
The HOA or community management company is licensed under a hotel, motel, or resort status, or a hospitality entity.
The community is professionally managed by a hotel or resort management company with other properties that are short-term rentals for unit owners.
There are restrictions on when owners can occupy the unit at certain times of the year.
An HOA can require unit owners to share the profits from renting their units.
and more.
There are quite a few rules that govern these amenity-rich properties and it is good to read all of the fine print when considering a purchase of one of these properties. They do have many benefits however like taking advantage of resort-style amenities while accruing wealth through ownership.
Financing For a Condo-tel is Different
If you are interested in purchasing a condo-tel in Maui it is good to note that the financing for them is a bit different than taking out a traditional mortgage loan or an investment or vacation property loan.
One of the most significant differences to be aware of with financing a condo-tel is the down payment requirement is often much larger. A majority of loans for these types of properties ask for a down payment between 30% to 35% of the total purchase price of the unit. You want to make sure you are working with a local lender that understands the benefit of these properties to the Maui community.
For more information on available Maui real estate please contact us any time.