Kahului's Favorite Restaurants by Category
Posted by Jon Brath on Friday, November 18, 2022 at 1:01 PM
By Jon Brath / November 18, 2022
Comment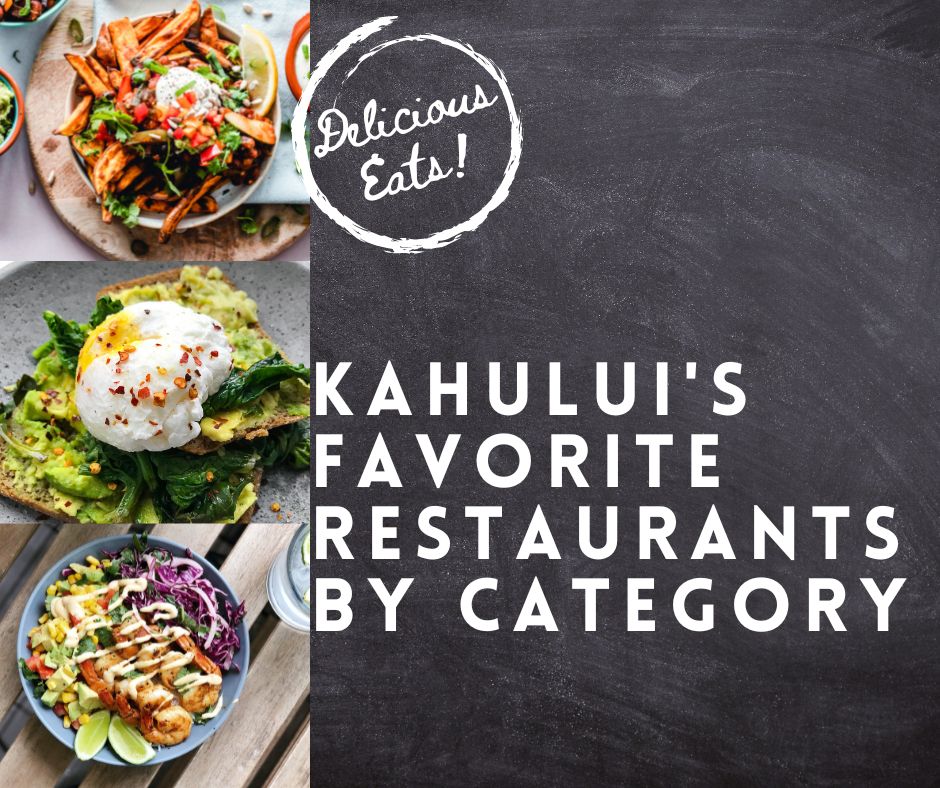 There is a lot to Maui's largest town. It provides several layers of things to do on the island, from the International Airport to the big box chain stores, to large neighborhoods, and many great local businesses and restaurants.
Here is a Guide to Some of Kahului's Most Popular Restaurants by Category
Traditional Hawaiian Cuisine
Some say that the Tin Roof restaurant is THE Kahului restaurant everyone must experience if planning to dine out in the town of Kahului. Some of the most ordered meals include the Kau Kau tins and the Saimin noodles. It is the perfect spot to enjoy classic Hawaiian cuisine.
Serving up classic Hawaiian favorites in large portions just like you expect from Hawaiian meals. Some say eating here is like a welcome to Maui.
American-Island Fusion
This family-run business has been pretty successful with a few different locations. The Kahului store is in one of the most beautiful and great for celebrating anything. Enjoy classic American dishes and some local favorites. The Passion Mai Thai is highly recommended.
This is a food truck that does not lack amazing food. You can easily spot the colorful food truck in Kahului and enjoy some of the best American, Hawaiian, and Greek food you have ever had.
Seafood
Shrimp is in the name for a reason. Find generously sized shrimp and a warm atmosphere with great prices for freshly caught seafood.
Italian Food
This is the most upscale dining offered in town. Enjoy classic Italian meals with flavors you won't find very many places in Maui. This is a popular place to enjoy a steak or a different take on seafood. it is a popular spot for date night.
Thai Food
This Thai favorite serves up classic Thai food and Thai dishes with a modern twist. Inspired by the unique flavors of Northern Thailand.
Another great food truck on Maui. Don't let the quaint setting fool you, this is said to be some of the best Thai food you will ever have. They have a very big loyal set of regular customers.
For more information on living in Kahului and Maui including all Maui County real estate please contact us any time.