Moving Company Finds Hawaii to Have the Largest Number of New Residents In 2021 and 2022
Posted by Jon Brath on Friday, December 30, 2022 at 3:00 PM
By Jon Brath / December 30, 2022
Comment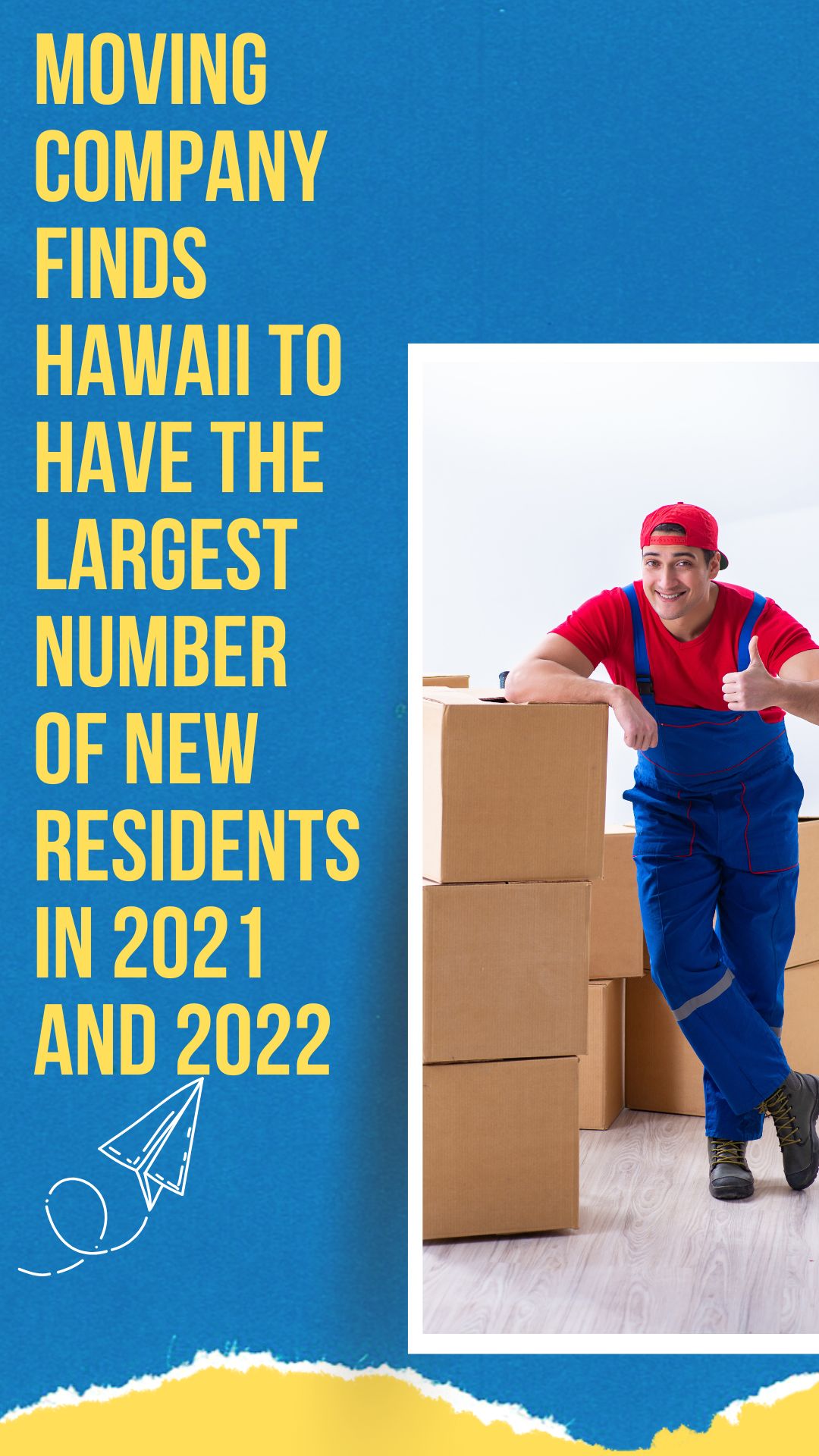 Over the past few years during the pandemic, you have probably heard several differing headlines about people choosing to relocate from their current home to a completely new location in the country. Some headlines have shared that most people are moving into a couple of different southern states that have a different style of operating than the location they were in.
Recent data from a report conducted by the website movebuddha.com has shown that the largest increase of new residents has been in the state of Hawaii. Move Buddha is a moving company that helps people move long distances by helping them find movers offering services for their specific move and comparing to get the best option. They also provide helpful information and insights about the moving process.
For some this information may come as interesting when headlines were reporting large moves into other states and for others, this is not surprising at all as Hawaii is a prime destination for many. There are a lot of positive attributes that pull people to Hawaii and have them fall in love such as the warm weather, incomparable beauty, plethora of beaches, and relaxed culture to name a few.
The increase in interest of people moving to Hawaii from other states in the country has increased by 148% over the last two years.
The move-in-to-out ratio in the year 2020 for Hawaii was 102 to 100. Since that time the current move-in-to-out ratio has increased significantly to 252 to 100 in the year 2022. There are far more people moving into Hawaii over the last two years than are moving out.
Where are our newest inhabitants of Hawaii moving from?
According to recent information, the largest amount of new Hawaiian residents come from the state of California. Almost half of new Hawaiian citizens that have moved to the state in the last two years come from California 47% to be exact. This does not come as a huge surprise to anyone currently living in Hawaii as California is the closest state to Hawaii and we have always been a prime destination for visitors from California.
Other relocating new residents of the state are coming from many different locations but the largest numbers have been seen from states including Florida, Texas, Washington, and Oregon. Moving to Hawaii has long been a dream of many people there is a reason why finding a tropical island destination has become a cliché in many stories. Hawaii is the stuff dreams are made of in reality. Whatever the reason for the relocation to Hawaii many people are not disappointed with their choice.
If you are interested in a re-location move to Maui or are just looking to purchase or sell Maui real estate please contact us anytime.