Niche's List of Best Places to Raise a Family in Maui County
Posted by Jon Brath on Tuesday, November 15, 2022 at 9:49 AM
By Jon Brath / November 15, 2022
Comment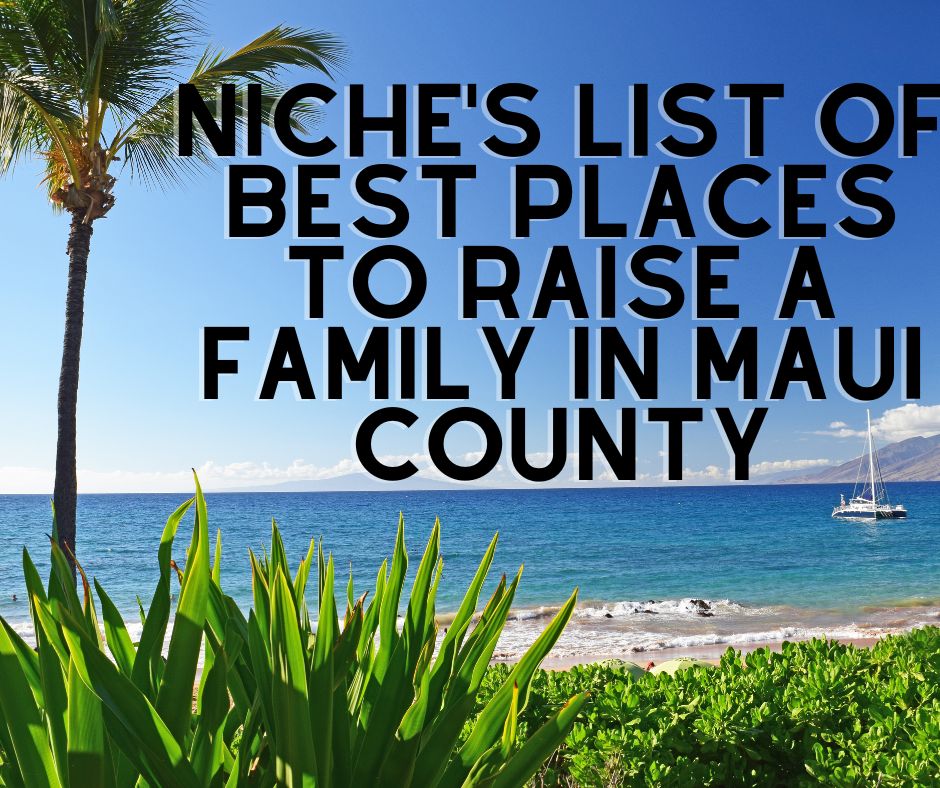 Niche.com is a website that uses data and reviews from people that live in a community to provide information and give insight into specific towns, cities, neighborhoods, and more. The website also compiles several best-of lists from the data and feedback they receive on these areas.
With an astonishing 43 reviews and an overall 4-star rating, Makawao makes the top of the list of Best Places to raise a family in Maui County. It receives above-average ratings for the school system as well.
Those who live there that submitted reviews say it has friendly people, is laid back, is within a short distance from most attractions and necessities on the island, has great schools, etc.
This Maui County town comes in at number two with a 4.5-star rating from 31 reviews. Most note the polite people, the safe atmosphere, the sense of community pride, and the great local businesses.
This number three town has 9 reviews and 4 stars. It is loved for being quiet and small but easily within a good distance of larger areas. The schools are highly rated. Wailea is also listed as the #1 Spot to Retire in the state of Hawaii.
Kula comes in at number four. It is a town in the Upcountry area of Maui with affordable properties and a very suburban feel. The views are some of the best on the island.
This is the largest city on the island of Maui and comes as no surprise that it ranks fairly high on the best places to raise a family. If you are looking for an area that brings convenience to the traditional busy family lifestyle you can find it here.
Lahaina is loved for its location on the water, and historic town front that hosts great community activities. It is also beloved for the friendly community of the people that live there.
These towns make up the top 50% of the list of best places to raise a family in Maui County. To read more information about them from Niche or to see the list in full you can click on the title above.
To gather more information about each area or to look for available real estate listings in each town you can click on the town name to be redirected to the town page on our website.
For more information about Maui real estate please contact us any time.