Often Asked Questions About Owning a Short Term Rental on Maui
Posted by Jon Brath on Friday, February 3, 2023 at 9:42 AM
By Jon Brath / February 3, 2023
Comment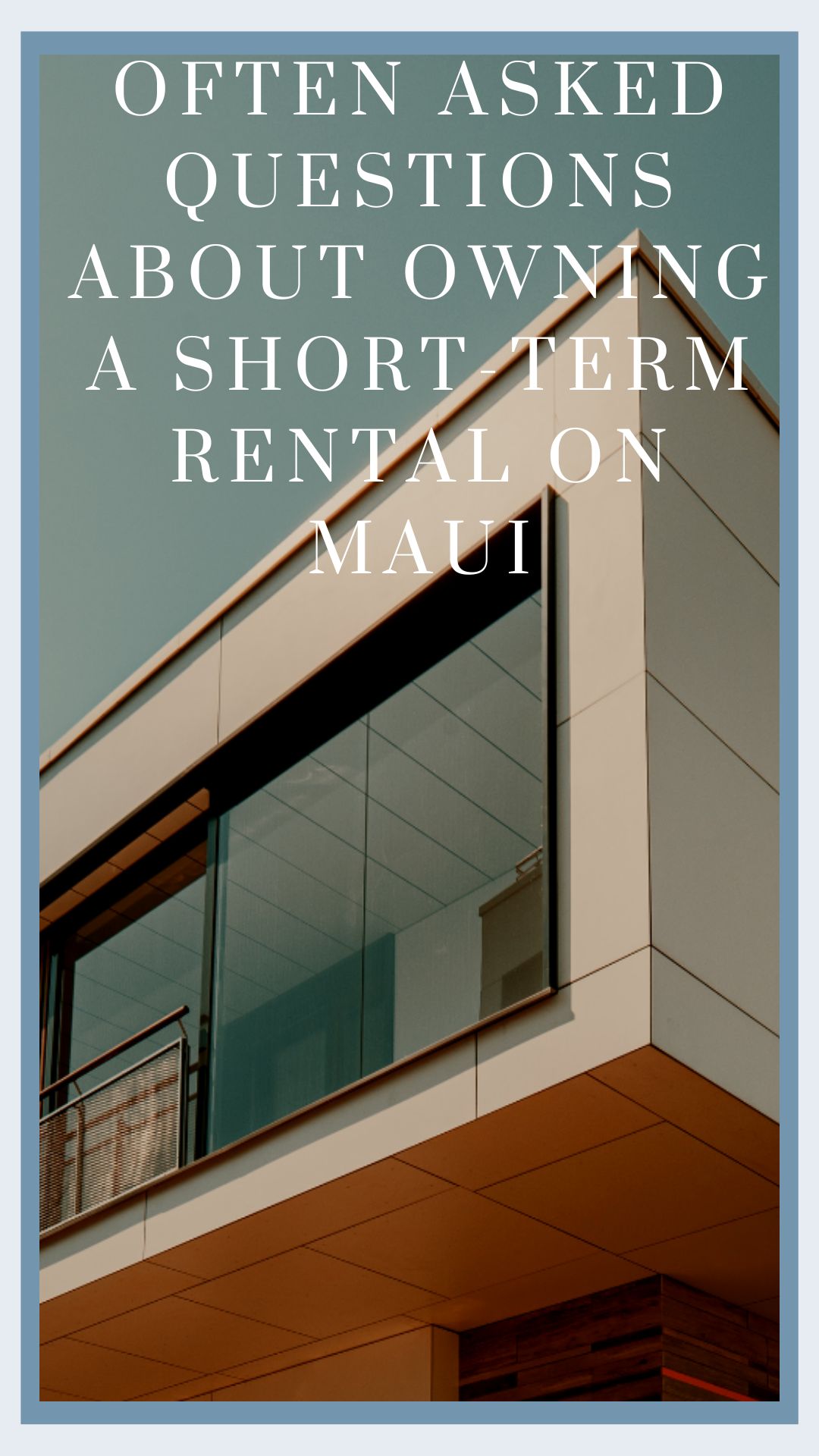 The state of Hawaii and the island of Maui have long been highly sought-after vacation destinations. Because of this many people are curious about trying their luck at investing in vacation or short-term rental properties. This of course comes with a slew of questions for those that are investing in rental properties for the first time or just investing for the first time in Maui and Hawaii.
It is good to note that there are rental property laws put into place by every local government wherever you go and that these laws are ever-changing. It is always wise to make sure to check into regulations around short-term rentals wherever you plan to invest before actually doing so. In fact, the short-term rental regulations recently changed in 2021 on the island of Maui.
Here are the most often asked questions of real estate investors when looking into purchasing short-term rental property in Maui
What is considered a short-term rental property in Maui?
You may hear of short-term or vacation rental properties also referred to as transient vacation rentals. This is a term used to describe any rental that is used for a rental term of fewer than 180 days. The Maui County code chapter 19.37 prohibits these types of properties outside of what is considered a hotel district.
Is someone allowed to rent a property they own for less than 180 days when it is outside of a hotel district?
Any property that is not within an approved zoning district for transient vacation rentals must apply for and receive what is considered a conditional permit. This is mandatory to conduct any vacation rental business within residential and rural areas or any area that is zoned as agricultural. This is all under the county code chapter 19.12.20 in section G.
Under this, an apartment property may be legally zoned for rentals if they are in zoning A–1 and A– 2. These apartment properties must meet criteria including the building has received a permit that has existed before April 20, 1989. The apartment rental must have obtained a permit prior to September 24, 2020, the property owner of the apartment currently holds general excise tax and transient accommodation tax licenses and is current in their payment of all mandatory taxes. Any advertisements for this property need to include the property's registration number.
What does the new short-term rental moratorium that went into effect on July 7, 2022 limit?
This new short-term rental law is limiting the number of approved transient vacation rental permits for new developments where zoning for vacation rentals is not already approved and in place. This means that if you plan to purchase a property within an area that is not already approved for vacation rental zoning you may likely be denied until the moratorium is lifted. This moratorium does not apply to vacation rentals in Maui that are already vacation rentals or that are within zoning that is already approved for vacation rentals.
What are the rules for rental management?
According to Maui County rental laws, the owner of a vacation rental may manage it themselves as long as they reside on the island of Maui. Any property owner that is not local must hire local representation for the management of the property. This is all under the Hawaii landlord tenant code in chapter 521.
Are there rules for advertising a vacation rental?
Within Act 204 which was created in the year 2016, there are rules stating that you must provide the registration, tax ID, and any local representation contact information in all of your advertising. This helps to ensure that the property owner is collecting and paying all appropriate taxes for vacation properties and helps potential renters do homework on whether the rental is trustworthy.
If you are interested in purchasing investment vacation properties on the island of Maui please contact us anytime. We are highly knowledgeable in Maui real estate and are happy to help you with all of your Maui real estate needs. If we are not able to answer a question about investment properties we are happy to help you find where to get answers.