Questions to Ask About Your Potential HOA
Posted by Jon Brath on Tuesday, August 23, 2022 at 9:47 AM
By Jon Brath / August 23, 2022
Comment
Buying a home in a community with an HOA, whether it is a condo, a townhome, or a single-family home, can be a blessing or a curse. On the one hand, an HOA may carefully maintain your community, protecting your property values and offering amenities that add to your quality of life. On the other hand, some HOAs may cost more than they are worth to you.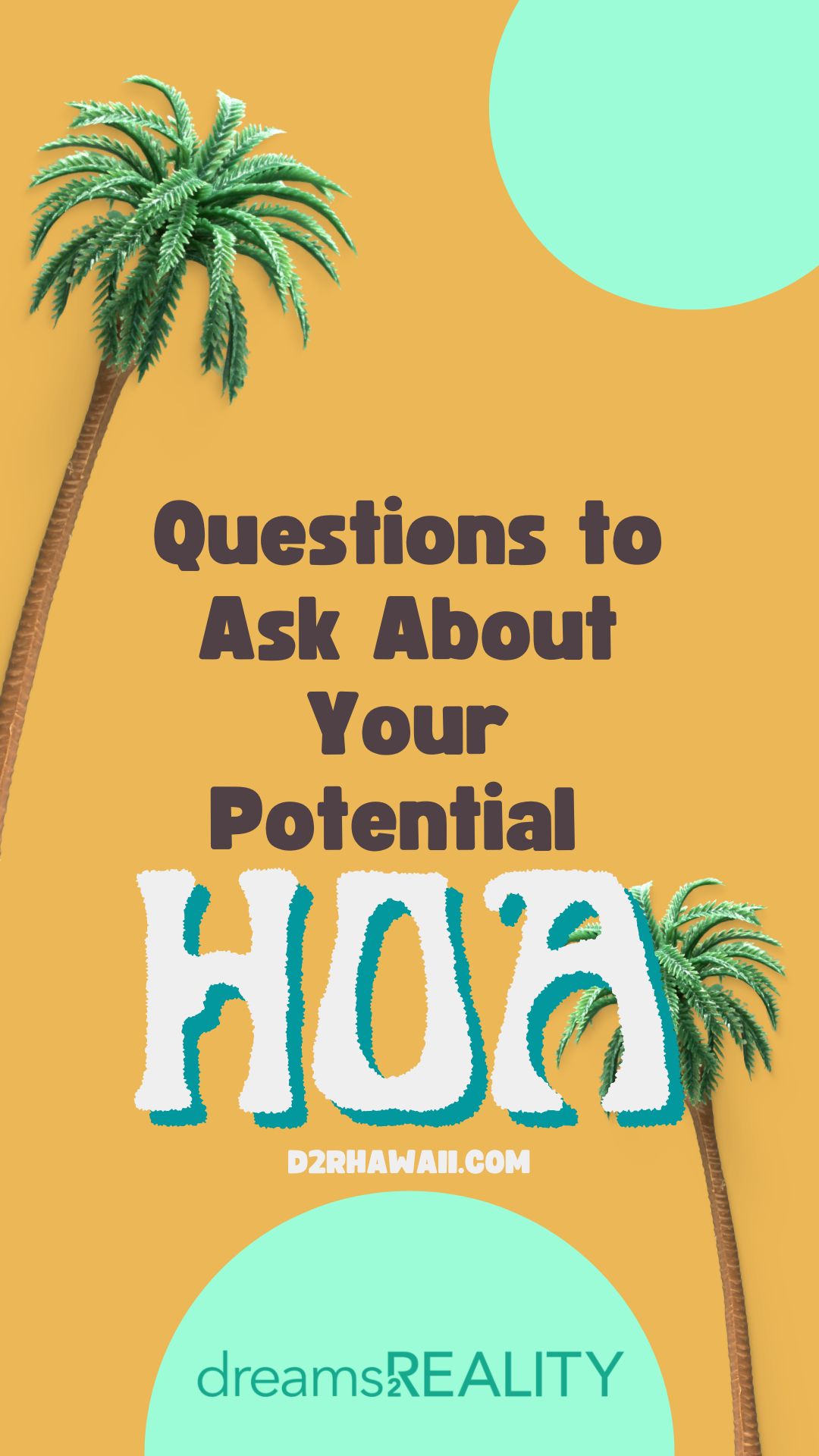 How can you be sure that buying a home with an associated HOA is going to be in your best interest? Take a look at our list of questions to ask about your potential HOA before purchasing.
What is an HOA?
HOA stands for Homeowners Association and is an organization designed to set and enforce guidelines in a community. The HOA collects fees and uses the funds to maintain common areas and amenities, and sometimes plan special events or provide seasonal services.
Each HOA will function differently, which is exactly why it matters to ask the right questions before you sign on to be a part of one.
1. Can I read the HOA documents?
Before putting in an offer on the home, ask for a copy of HOA documents, including minutes from meetings, community rules and guidelines, and any other information they can give you.
Carefully review the documents, read the official rules and compare the meeting minutes to see how the HOA board is managing the community and holding people to their agreements. Covenants, conditions, and restrictions (CC&Rs) will vary from HOA to HOA, with the biggest difference noticeable between condo HOAs and single-family home community HOAs.
Take your time reading through the CC&Rs, and don't be afraid to ask clarifying questions. Remember, these are legal documents the homeowners sign and agree to, so make sure you understand them before signing.
2. Am I willing to abide by the HOA rules and community guidelines?
After understanding the rules and guidelines set by the HOA, take a moment to consider whether you are willing to abide by them. Even if you love the location and property you are considering, if you will end up violating the HOA rules, it likely is not worth it. Fines, stress, and even a lawsuit in some extreme cases can be the result of refusing to comply.
Some guidelines you may not be willing to comply with might be:
Restrictions on using your home as an income property in the future
Renovation and exterior design restrictions
Political signage rules
Parking rules for guests
3. Are there enough reserve funds in the HOA?
Before committing to an HOA, find out about the status of their reserve funds. A good HOA will have a healthy amount in reserves to cover unforeseen expenses or routine maintenance. If the HOA in consideration does not have enough reserve funding, these expenses are likely to be passed on to residents, sometimes suddenly or without much warning.
4. When will HOA dues go up?
Find out how often HOA dues have gone up in the past, and whether there are any restrictions on how much and how often dues can be raised. Many HOAs have no limit to how much the dues can be raised or how frequently they can be raised.
This may not be a dealbreaker for you, but keep in mind that this is an expense you will be obligated to pay regardless of the new price they set. Looking at the history of HOA dues will give you an idea of what you can expect.
5. What community amenities and services are provided by the HOA?
Finally, pay attention to what you get for all the trouble of an HOA. These expenses are designed to protect your property values, maintain community amenities, and provide services that increase your quality of life. Find out what your potential HOA has to offer and consider what those benefits are worth to you.
To learn more about finding your ideal home on Maui, with an HOA or without, contact us any time!
Dreams to Reality is your source for amazing homes on Maui. Don't think you can afford a home in Hawaii? Think again! We can help guide you through the approval process and find the perfect home in places like Kihei, Lahaina, and Kaanapali, or any area on Maui!