Recent Real Estate Numbers Show Maui is Still a Sellers' Market
Posted by Jon Brath on Tuesday, January 17, 2023 at 11:00 AM
By Jon Brath / January 17, 2023
Comment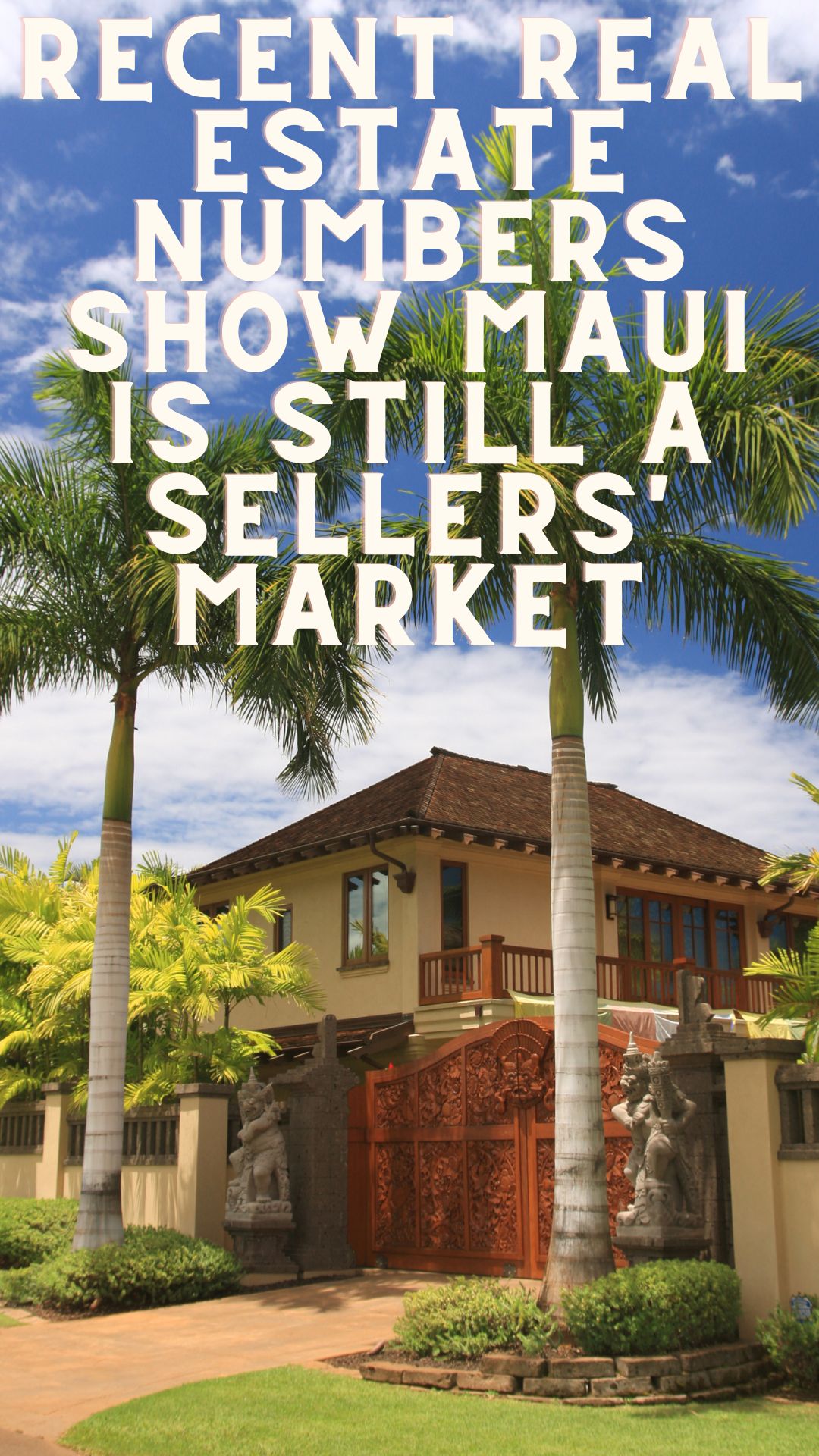 As real estate news headlines talk about the market balancing out and some are sharing overhyped reports of homeowners losing the equity in their homes, the recent data from the last quarter of 2022 shows that the local Maui real estate market is still giving most of the leveraging power to Maui home sellers.
Here are Some of the Biggest Key Factors for Recent Maui Real Estate Numbers
Inventory is Up but Not Enough to Shift the Market
There has been a significant increase in the number of homes available for sale in Maui, but the supply of Maui homes is sitting at a 4-month inventory. This means that there are about four months worth of inventory to satisfy the number of buyers looking for homes in Maui. A balanced market in the real estate world has a supply of at least six months. The inventory of homes for sale is still pretty low which continues to give home sellers a bit of an upper hand in home sale negotiations.
Currently, the number of homes listed for sale in Maui has increased an impressive 42.5% for quarter four of 2022 as compared to one year prior in quarter four of 2021. The number of sold listings has decreased by 37.9%, and homes are selling at a slower pace, but they are still selling. The average days on market for homes have increased by 24.4% to 51 days.
Home Values Continue to Increase
The median home price on the island of Maui for the last quarter of 2022 was $1.071 million which is a 7.6 percent increase over home values at the same time a year previous when the median price was $995,000. Homes continue to retain value but are not increasing in price at the crazy rapid pace that we saw over the course of the pandemic.
The average selling price per square foot for Maui homes has increased slightly by 0.7 percent at a rate of $762 a square foot. The numbers for the previous year were $757 per square foot. Again backing up that home values are continuing to increase but at a slower and more manageable rate.
The latest Maui real estate market information shows that things are coming back into balance, but with a continued low inventory of homes, sellers still have an advantage in a home sale transaction. If you are looking to sell your Maui home it is still a promising time to do so.
For more information on Maui real estate, including the best Maui home selling strategies please contact us any time.