Relocating to Maui: How to Find the Neighborhood That Suits Your Lifestyle
Posted by Jon Brath on Tuesday, March 21, 2023 at 8:52 AM
By Jon Brath / March 21, 2023
Comment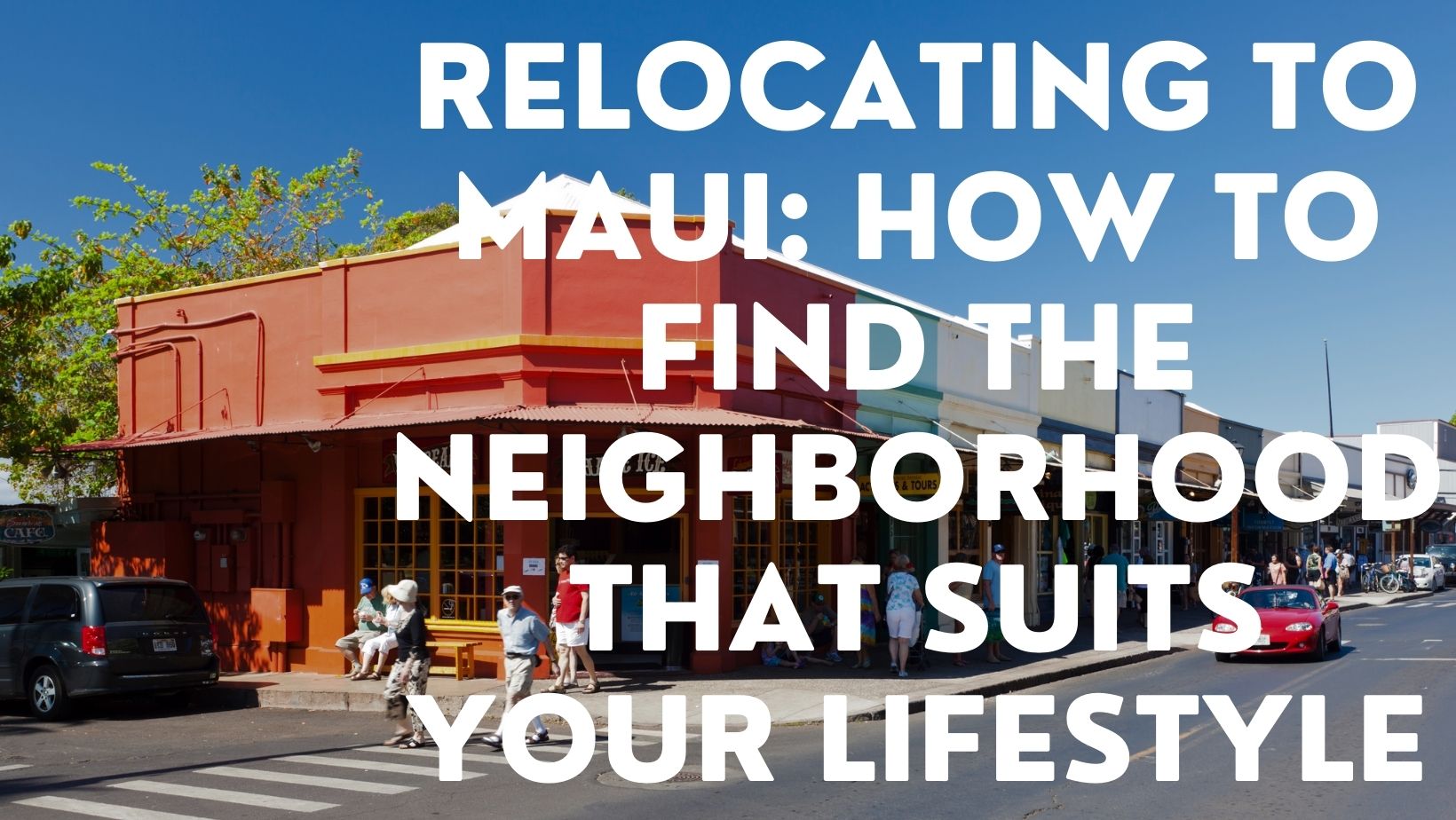 Real estate in Maui County is highly desirable and there are many people relocating to the island of Maui itself. But if you are relocating here there are some good things to know so that you can get acquainted with the island and what area of it might be your favorite to settle into.
One of the best ways to help ensure your relocation transition is less stressful is to get some insight into the different neighborhoods on the island and let it help you decide which one looks like the neighborhood that will fit your lifestyle wants and needs best.
Researching the different areas of Maui
A good place to start gathering information about neighborhoods in Maui is to know the different areas of the island. We have a great community guide that describes all of the different areas of Maui and the entire Maui County. We break it down into areas and then into cities and towns.
Another great guide to get a feel for the different areas of Maui is to look at travel blogs as Maui is a highly desirable travel destination along with the entire state of Hawaii. Travel articles may have a different focus but they can still give insight and description into the culture and focus and infrastructure of the different areas of the island as well.
Take a minute to sit down and write what you want or expect from a Maui home
To help you decide what type of neighborhood you will want to focus your energy on inside a town that sounds like it is best aligned with your preferable lifestyle it is a good idea to write out what you hope your Maui home will have.
Be as specific as possible. Include things like being able to walk to the beach, being in a community with an HOA, being part of a community that has community events available so you can get to know neighbors, having a gated and private entrance, and actual attributes like the size of the home.
Thinking through these factors will also help you to determine if the cities and towns of Maui that sound intriguing to you actually hold the homes that you are looking for or if you need to tweak and adjust your preferred areas to find the exact residential neighborhood you are hoping for.
Talk with a local Maui agent
Once you have done plenty of reading on all of the areas and towns of Maui and maybe a little bit of reading on some specific housing communities it is a good time to talk over your research with a local real estate agent. Make sure to choose an agent that actually lives on Maui and works within the community. An agent that lives in the area will have the most up-to-date insight on what is going on in the locations you are interested. They can help to give you further insight and ask some great questions to help find available Maui homes for sale in neighborhoods that best suit what you are looking for and help you to get acclimated to the best island in the state of Hawaii.
For more information on finding Maui homes and learning more about the culture and neighborhoods on Maui please contact us anytime. We are here to help with all of your Maui relocation homebuying needs.