Stress-Reducing Tricks for Planning Your Long Distance Move to Maui
Posted by Jon Brath on Friday, January 20, 2023 at 1:30 PM
By Jon Brath / January 20, 2023
Comment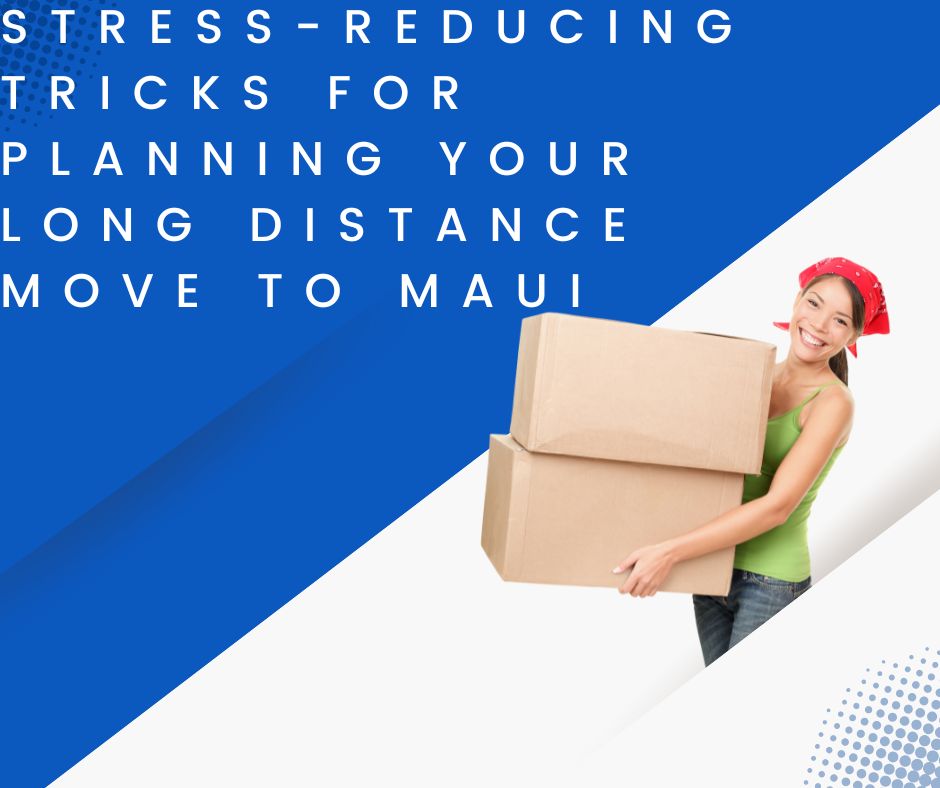 Moving requires a lot of little details and can quickly feel stressful and overwhelming no matter the distance. But moving to a completely different location across a large body of water like moving from the mainland USA to the island of Maui may take a little bit more planning. With some key preparation moves you can take a lot of the stress out of a long-distance move to Maui.
Consider purchasing moving insurance
When you're packing your items and hiring people to help you get them a considerable distance, especially across the water you want to make sure you have everything accounted for and protected as much as possible. This is where moving insurance can be a solid investment. It is always a good idea to go with full value protection which requires movers to replace items damaged during moving or to reimburse the current value of the item. It is always a good idea to ask the specific moving company you are working with about their insurance coverage.
Knowledge is power
Knowing all of your options can help you to feel confident in making the right decision and hire trustworthy movers to help you get the long distance to Maui. Moving companies often fall into a series of three basic categories including full service, self-service, and specialized. The specific items you have and your budget will help you to determine what category of moving company may be best for your specific needs. A full-service moving company is going to handle almost every part of the moving from packing to taking items to the new destination and unloading them in the new property. Self-service companies usually only handle getting your items from point a to point B. Specialized moving companies have the training to care for out-of-the-ordinary belongings and move with proper technique and packing strategies. It is a good idea to get several quotes from different moving companies before you select which one you will go with.
Your moving date will matter
Just like with anything there is a peak season for moving. The peak season to purchase a home is typically in the spring and early summer and the peak season for moving usually lands between Memorial Day and Labor Day. It is good to know that during this time prices will probably be higher and the ability to secure someone to help you move may be a bit more difficult. It is said that the best time to hire movers is in the middle of the week and the middle of the month anytime from October through April as companies have a lesser demand for their service.
Make sure you have an ample budget
Moving a longer distance will require a larger moving budget especially if you are hiring someone to help you do all of the heavy lifting and get your things from point A to point B. Living expenses can add up very fast, especially when moving a longer distance. Make sure to utilize your moving quote and then add an extra buffer in there for unexpected expenses as there are always unexpected hiccups. You also want to budget for tipping each person that helps you to move.
Contemplate traveling as light as possible
Planning a big move across the water to Maui you will want to make sure you are only bringing with you everything you will absolutely need and utilize. Packing up your things is a good time to go through everything you have and make a big purge of items that you no longer use or don't even remember your own. The less you have to move the less it's going to cost and the less headache you have of trying to keep track of it all.
For more information on available real estate on the island of Maui please contact us anytime.