Vacation Home Checklist
Posted by Jon Brath on Friday, July 30, 2021 at 11:46 PM
By Jon Brath / July 30, 2021
Comment
Hosts use a vacation rental inventory checklist to ensure that all of the items in their property are still in place after a guest leaves and to ready the property for the next guests. Without it, it's nearly impossible to keep up with all of the various items your property needs to have. In addition, this type of checklist is perfect for sharing with your cleaning service so that they will quickly notice what your property has and what it needs.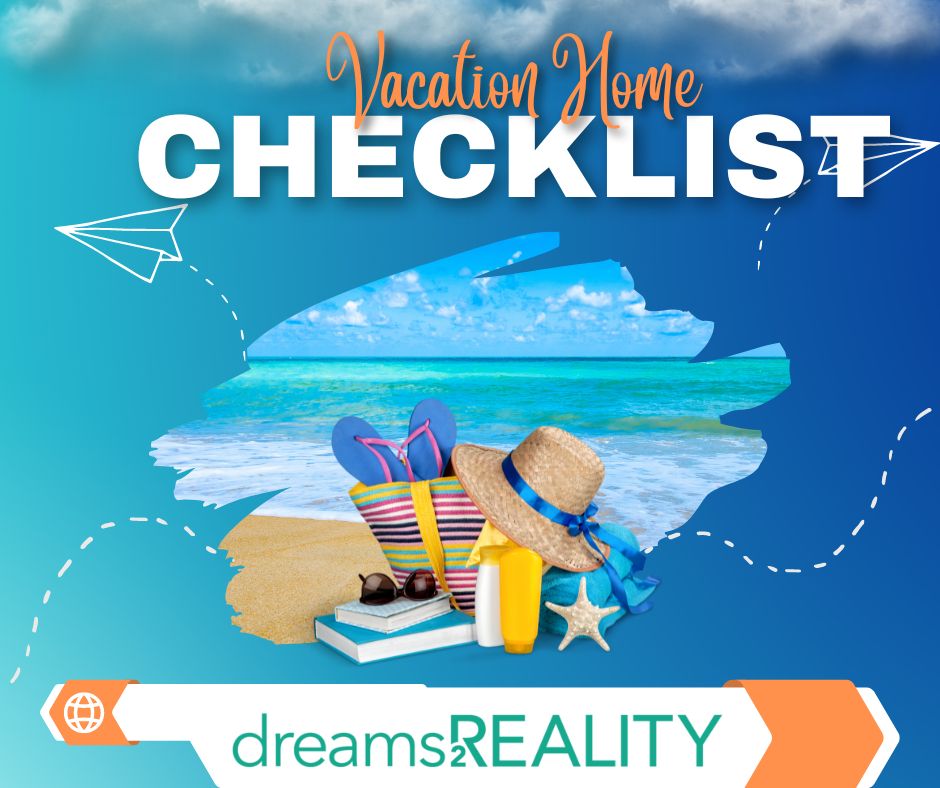 What to Include in Your Vacation Rental Inventory Checklist
In the vacation rental inventory checklist, you'll find a space to record the quantity, type of item, its condition on arrival/departure of the guest, and a column to check off whether you have completed your review of that item on the list.
Kitchen
Compiling a vacation rental kitchen checklist for the kitchen may take a bit more time than in other rooms because there are many smaller items you also need to keep track of.
Tea and coffee
High-quality dishware that is highly durable and dishwasher safe
Kid-friendly dishes (sippy cups, small utensils, cute plates & bowls)
Cups and glassware (wine glasses, etc)
Kettle and coffee machine
Cookware including pots and pans
Cooking utensils (sharp knives are a must)
Food storage containers
Cutting board
Garbage cans and trash bags
Paper towels and cleaning solutions
Dishwashing soap and sponge
Bedroom
A bedroom is the most important room when it comes to helping your guests feel relaxed. You want to create a comfortable atmosphere that is ideal for a good night's sleep in this room.
High-thread count sheets and quality bed linens
High-quality pillows
Extra blankets
Extra clothing hangers
Thick curtains to block out the light in the morning
Alarm clock
Lamps and bedside tables
Ceiling fan or wall unit cooling
Bathroom
In the bathroom, cleanliness is a top priority.
Hand, body, and face towels
Toilet paper
Hand soap
Bath soap and face soap
Shampoo and conditioner
Small garbage cans and trash bags
Although your guests will likely bring their own toiletries with them, you should make sure that you have all of these items available.
Living Room
While your guests probably won't do much in the living room, you should still make sure that it is spacious and inviting. In fact, you might find that they actually need the living room for extra sleeping accommodations so be prepared in advance.
In the living room, you should make sure to have:
Couches and chairs
TV
Entertainment system
Décor
Side tables and coffee table
Lighting and lamps
Optional bonuses for guests, like board games
If your vacation rental attracts groups, add a fold-out couch that can serve as an extra bed if needed.
Dining Rooms
Families enjoy getting together for meals while on vacation. Meals are just as memorable as the other plans and outings that your guests will enjoy, so make their experience in your dining room worthwhile. For the dining room, the inventory checklist should include:
Dining table
Plenty of seating for all of your guests
Wall décor
Cabinets
Table settings
Sufficient lighting
Anything you can do to make your guests feel at home is the key. Think of how you would feel and what might make you notice an owner went the extra mile. Understand your surroundings and where your vacation rental is and how you can embrace that community to immerse your vacationers in the new place they are visiting.
For more information about vacation homes or purchasing a home on Maui contact our office.