What is a Maui Investment Property?
Posted by Jon Brath on Friday, March 24, 2023 at 9:05 AM
By Jon Brath / March 24, 2023
Comment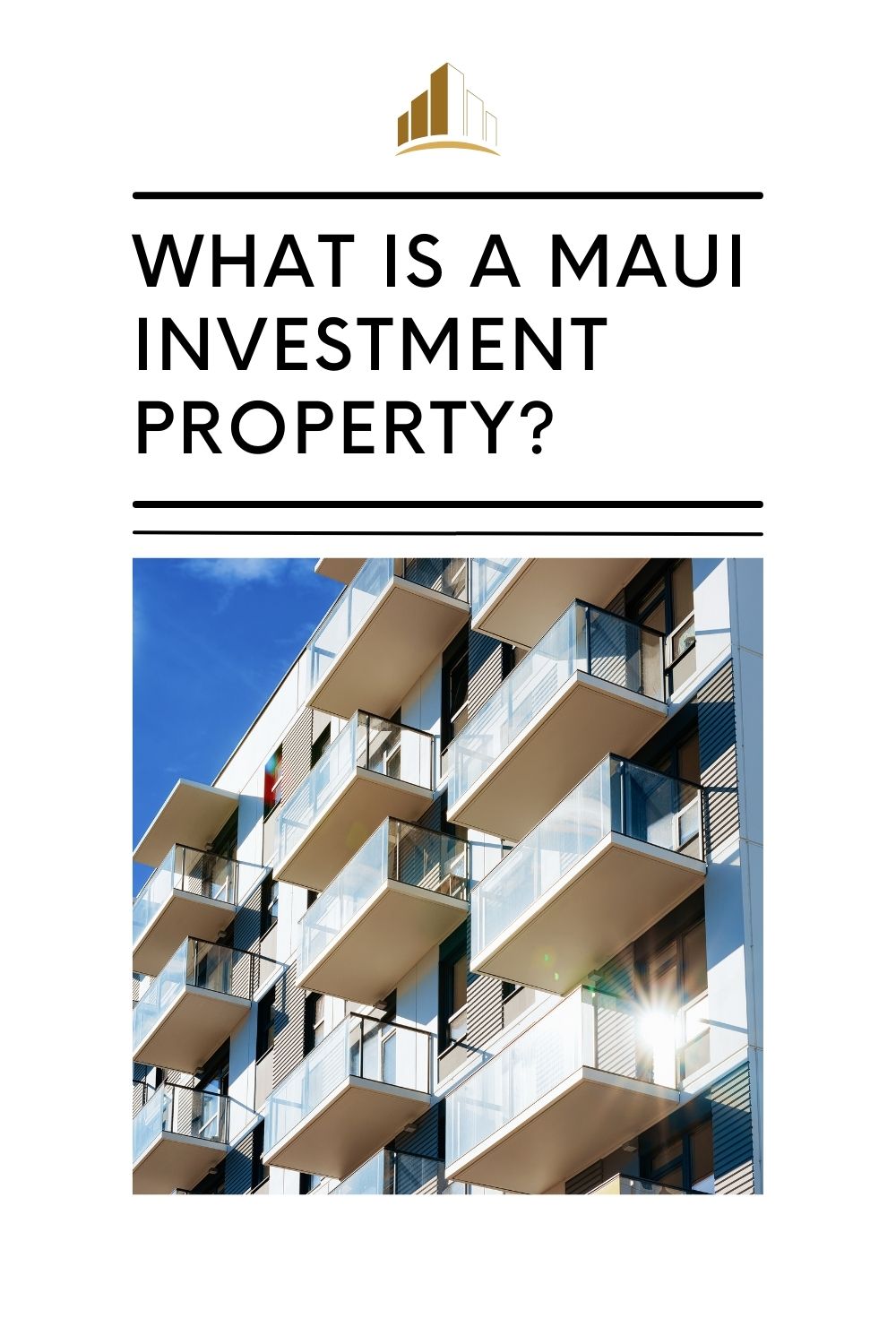 If you are interested in generating some income through the real estate market in Maui you may have heard of the term investment property. But if you are just getting your feet wet in the real estate world you may be wondering what exactly entails an investment property and all of the information that comes with it.
The definition of an investment property
In the most simple of terms, an investment property is any real estate property that is purchased with the intent of generating income for the property owner as a means of profit. There are many different types of investment properties, especially on the island of Maui.
Investment property is not often occupied by the property owner. In some cases, it can be as with a duplex. The owner might own 1/2 and rent out the other half of the structure to a tenant. A person's primary home does not count as an investment property unless a portion of it is rented. Most people starting out in the world of real estate investing get their feet wet with residential rental properties.
Basics of how investment properties work
The main focus of owning investment properties is to have it generate profit that becomes income for the property owner. Depending on the type of Maui investment property you purchase a real estate investor might be able to enjoy both generating income from rental profits as well as the increasing value of the property with time.
As stated above, a majority of Maui real estate investors get their start by purchasing properties to rent out. Renting out a property could mean renting out a short-term vacation rental of which Maui has a lucrative market, or it could mean a long-term rental with a stable renter in place.
The idea is to have the rental payments cover the costs of owning and maintaining the investment Maui property while also generating a bit of a profit as a source of extra income. In some cases, it may take a bit of time before rental payments begin generating an income profit beyond covering the costs and maintenance of the property. This is why it is important to choose your Maui investment property purchase carefully.
It is also good to know that real estate investment is more of a long-term game than generating large amounts of profit quickly. And it is a slow-and-steady-wins-the-race type of focus when it comes to making money.
Types of Maui properties considered investment properties
When it comes to investment property in Maui there are three major categories for investment properties. This includes residential, commercial, and raw land purchases.
There are many different subcategories in each of these three main investment property categories. When it comes to residential real estate this can include long and short-term rentals including vacation rentals and standard rentals. This can mean the purchase of single-family properties, multi-family properties, or apartments/condo-type properties.
In the world of commercial real estate, this basically means any property that houses any type of business. This could be a building that houses a single restaurant, it could be a strip mall, it could be a large shopping center, it could be a medical facility, and basically, anything of the like meant for commercial use.
Raw land is more of a unique investment property purchase as there are different ways that you can earn money from the purchase of raw land. You could simply hold the land with the simple mindset of the value of land always appreciating and growing your wealth portfolio. You could purchase land with the intent to develop it. You could purchase land with the intent to zone it and sell it to an interested developer. You could purchase land with the intent to develop it yourself and sell the development to another investor. Or you could purchase land with the intent to develop it and then profit from the development yourself.
It is good to note that if you purchase land with any other intent than to grow your wealth portfolio and keep the land raw it will require some more extensive knowledge of the process it requires to develop the land on Maui.
If you were considering getting started in the Maui real estate investing world we are experts in all Maui real estate and are here to help you consider your options. Once you decide what type of Maui investment property you would like to focus we will be happy to help you find an available Maui property to suit your investment needs.