What is a Mini Maui Homestead and Tips to Purchasing One
Posted by Jon Brath on Friday, December 23, 2022 at 12:00 PM
By Jon Brath / December 23, 2022
Comment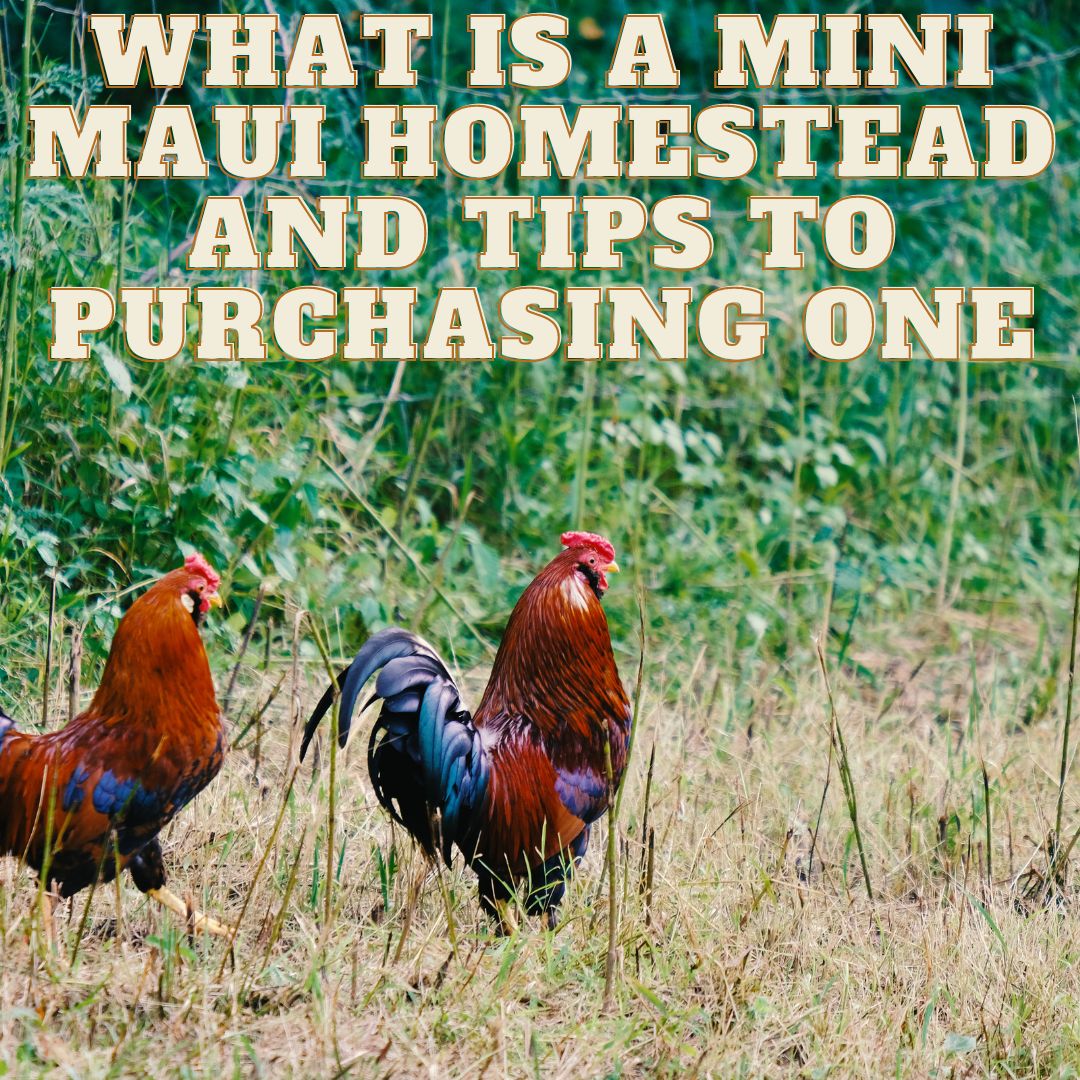 It is not uncommon for interested homebuyers to look for Maui properties that allow them to take on a more sustainable lifestyle. Often buyers looking to do this are looking for homes on acreage that will enable them to start their own self-reliable mini Homestead.
What is a mini Homestead?
A Homestead is a property that gives the homeowner the ability to sustain all of their essential living needs within their own property as opposed to going out to stores and purchasing daily necessities. A mini Homestead is a smaller version of a self-sustainable property that allows a homeowner to do more homesteading activities such as growing their own food and raising small livestock.
Finding homes on acreage in Maui
It has become harder to find properties on large plots of land as Maui is an island and is limited in its landmass. There still are a few properties that offer acreage but for some buyers, a home on acreage may be just out of their budget. It is worth working with a knowledgeable Maui real estate agent that can help you find the amount of land perfect for your plans for a mini Maui Homestead where you can live a more sustainable lifestyle.
Depending upon your plans for growing your own food or maybe even raising a couple of chickens you may find yourself able to get by on a smaller parcel of land. Some homeowners that grow their own food have found that less than a quarter of an acre allows them enough space to grow fruits and vegetables. Maui is a very fertile climate where many nutritious things can easily be grown. You may even find there are already produce-bearing plants on a property as it is not uncommon in Maui.
Tips for shopping for a sustainable homestead-worthy property
Before going out and purchasing a property to carry out your Maui Homestead dreams it is a good idea to know some items about purchasing larger properties. Here are some tips for shopping for mini Homestead properties in Maui.
Check out the wastewater system
It is important to know what type of wastewater system is on the property that you are considering purchasing. Not every area of Maui is on municipal or private sewer systems. Some properties on the island rely on cesspools and septic systems. This is common in the more rural areas such as the North Shore and Upcountry areas of Maui. This can impact your growing area and can even lead to future issues for growing produce. If you plan to purchase a property on either a cesspool or septic system you want to make sure that you have a specialized inspection conducted on the property to help get inside where you would be able to grow food on your land.
How much sun does the growing area receive?
Fruit trees are amazing and can yield more than enough produce for you and your friends. One of the most successful fruit trees to grow on Maui is the avocado tree. These trees are amazing but they also produce a lot of shade for the ground around them. If you are planning to plant anything that grows near the ground such as vegetables it is important to consider this. You want to make sure that there is a spot on the land that has plenty of sunlight and to grow items like vegetables if you so wish.
The condition of the soil
It is always good to test the soil in an area to make sure it is safe to plant food. This is especially important if you are planning to plant items closer to the house on the property if the home was built prior to 1978 when lead paint was used. Additionally on Maui lots where pineapple or sugarcane once grew can bring their own set of challenges. These commercial crops had an intense agricultural practice that depended heavily on fertilizer and pesticides and left old fields devoid of soil nutrients that help plants to grow. The soil from these old crops is still possible for growing things but many restorative practices will need to happen to get the soil back in ideal condition.
Are there any restrictions for the property?
Before creating your own sustainable Homestead you want to make sure that there are no restrictions in place that would not allow you to carry out your plans. This is good to pay attention to for homes within subdivisions that have HOAs. You want to make sure that you are within the landscaping rules for the CC and Rs put into place by the homeowner association.
For more information on finding properties on the island of Maui please contact us anytime.