Why Inventory Remains Low on Maui
Posted by Jon Brath on Tuesday, January 31, 2023 at 9:23 AM
By Jon Brath / January 31, 2023
Comment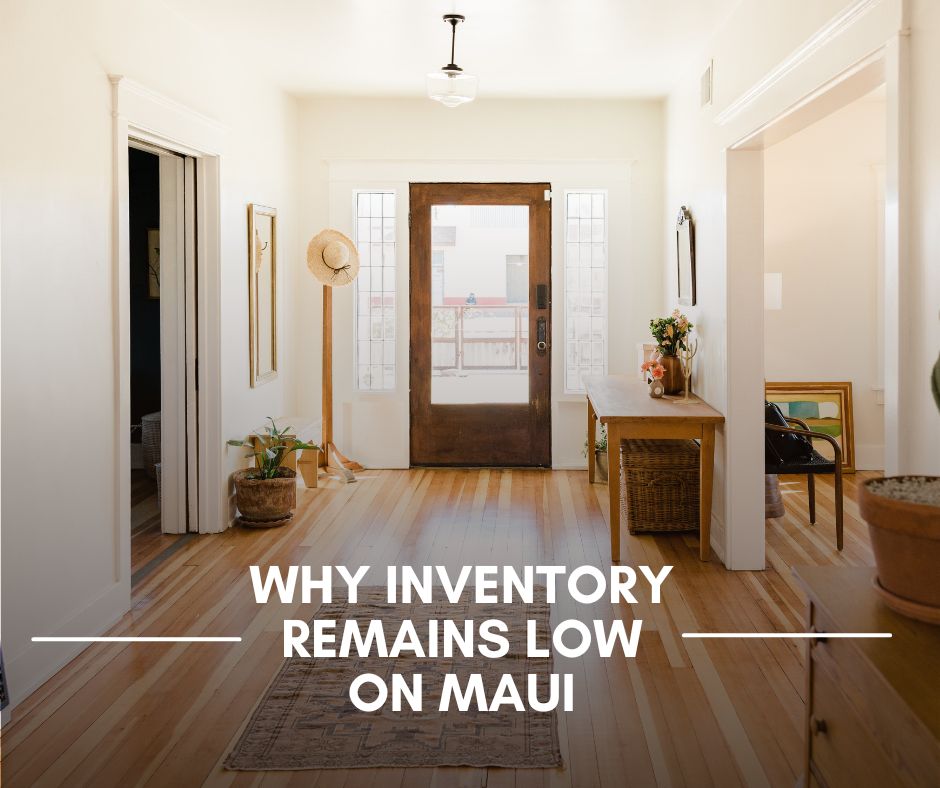 The number of Maui homes for sale including both single-family and condo properties are significantly down on the island in just the last couple of months. This is partly because of the dramatic decrease in the number of new listings for sale.
When looking at the numbers from January 2022 as compared to the numbers from January 2023 new home listings on Maui seemed to plummet from hovering around the 300 mark two just below 200. This is speculated to have impacted home prices as well. Home prices are not dramatically increasing but they aren't decreasing either. What the numbers are obviously showing is that there is a shortage in the number of homes for sale on Maui. This is also true for rental homes as well.
Why is Maui's home inventory remaining low? What is keeping Maui homeowners from listing their homes for sale?
Homeowners that have low-interest rates are hesitant to trade them
Some real estate experts are calling this a golden handcuffs effect. Basically, it means that homeowners were able to take advantage of record low-interest rates in the last couple of years or even prior to the pandemic when they were still lower than they are currently and they are not willing to let go of their current mortgage rate when they purchase their next home.
This has, in a sense, kept homeowners restrained from purchasing the next home that may suit them better in their current time of life. Not wanting to trade lower monthly housing costs for higher ones just due to the interest rate has deterred some homeowners from selling.
The rental market is lucrative
Homeowners that are using their properties as rentals on Maui are finding the market is still strong for rentals, especially in the vacation condo market. Keeping a lucrative positive cash flow is the main goal of owning an investment home. When business is good why would you want to sell?
The difficulty of finding a new home
Once a homeowner has sold their home they now become a buyer and finding properties for sale within search parameters is difficult with a low inventory. On top of this if a homeowner does not find any new suitable property for a 1031 exchange they will end up paying a significant sum of capital gains tax. Nobody wants to sell their home to be subject to a difficult buying market and also take on the risk of losing a large sum of money to taxes.
What can Maui homebuyers do to navigate low inventory?
If you are currently hoping to purchase a home on Maui it is not completely hopeless. The best strategy is always to work with an experienced local real estate professional. It is also good to get their expert insight on how the process is currently working and what to expect as well as the best strategies for homebuying currently. With the right person on your side, you can make even difficult buying conditions successful for you.
For more information on purchasing a Maui home please contact us anytime.