Why the Kulamalu Area of Pukalani is Worth Looking Into for Purchasing a Maui Home
Posted by Jon Brath on Friday, December 16, 2022 at 1:00 PM
By Jon Brath / December 16, 2022
Comment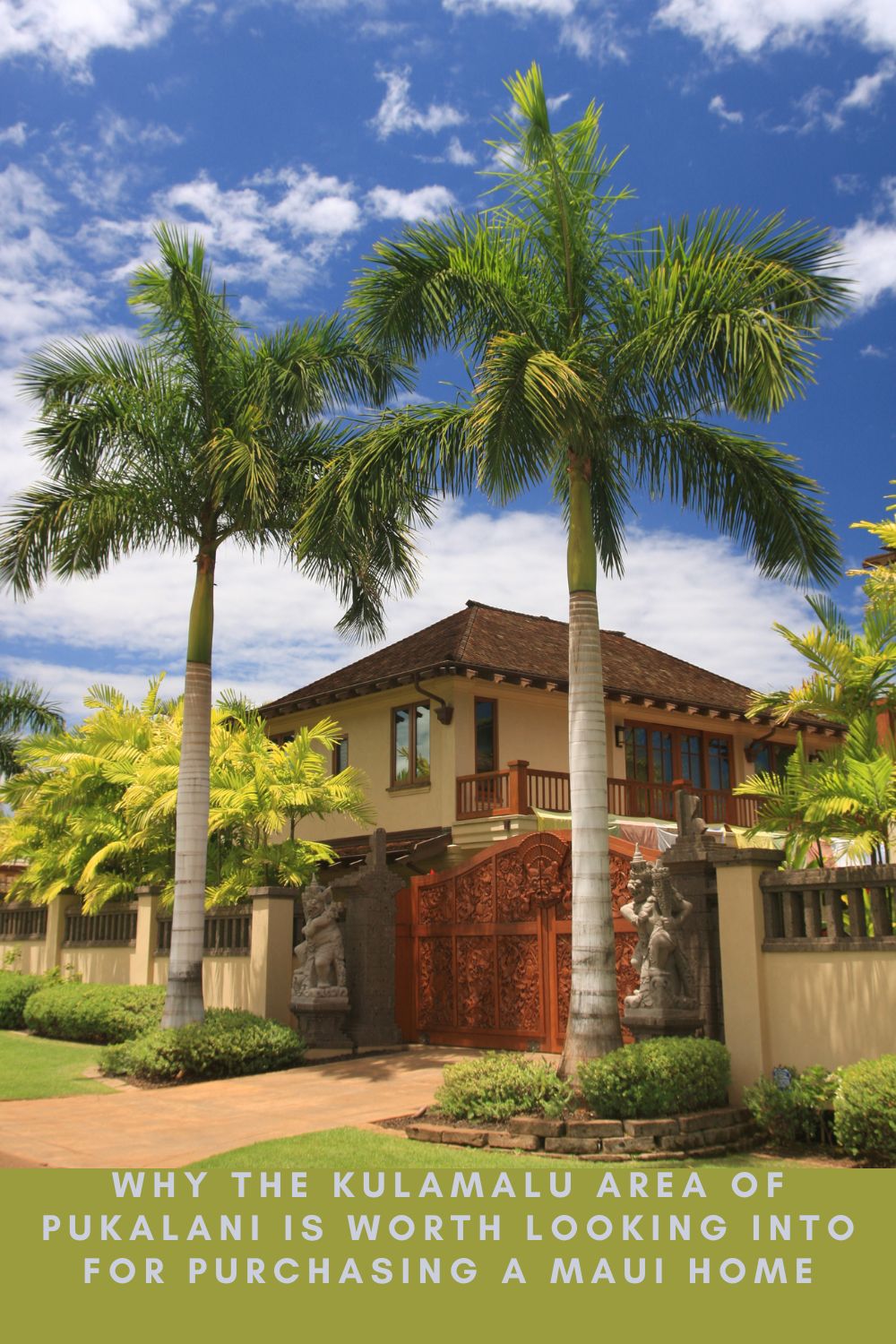 Many people dream of living in Hawaii, especially the island of Maui which offers a happy medium between both modern amenities and the pure unspoiled nature of the land that makes Hawaii so incomparably amazing. Currently, some of the most desirable places to live in Maui are walkable locations where homeowners can get from their front door to places of interest on foot.
One of the up-and-coming popular walkable areas of Maui is the Kulamalu area of Pukalani. Just a decade ago this area would not be considered walkable, but it has seen some recent development that gives some of the neighborhoods in Kulamalu a nice proximity to new amenities/businesses.
New Development in Pukalani
In this area, for many years there has been a Long's Drug Store and a Fitness Center. Recently the Saturday Farmers Market has set up shop in the Kulamalu portion and it is one of the largest and most popular Farmer's Markets in the area. When the Farmer's Market came to town it brought in the interest of many amazing food trucks that soon popped up in the area.
All of this new interest in the area has spurred on more business and development in the area and there is now a brewery and a popular pizza restaurant that are new to the area all of these are within walking distance of neighborhoods in Kulamalu like The Cottages at Kulamalu and Kulamalu Hilltop.
About The Cottages at Kulamalu
This residential neighborhood located in Upcountry Maui is a condo community that feels more like a townhome. These homes have smaller yards for less maintenance. It is one of only a handful of low-maintenance condo communities in the area. The properties were built in 2008 and 2009 and twelve of the homes are site condos (stand-alone properties). Homes offer three bedrooms and between 2 1/2 and three bathrooms. Some homes offer amazing views of the West Maui Mountains or ocean views from upper levels.
There are also three schools within walking distance of the community. These schools are Kamehameha, Carden Academy, and King Kekaulike.
About Kulamalu Hilltop
This small collection of just 12 homes is a private gated neighborhood. It is one of only two gated communities in Pukalani currently. The homes are along a single street that ends in a culdesac. The ocean side of the street offers amazing bi-coastal views. All of the homes on this side of the street are single-story and restricted to stay this way.
For more information on available homes in Kulamalu or any Maui real estate please contact us any time.